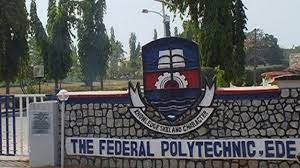 JUST IN: POLICE STORM EDE POLYTECHNIC OVER PLANNED FEE HIKE PROTEST
On Wednesday, men from the Nigeria Police Force attacked the Federal Polytechnic in Ede, Osun State, in anticipation of a planned demonstration by students against a recent fee hike.
According to reports, the institution's rector, Dr. John Adekolawole, confirmed an increase in fees to reporters over the phone on May 6. Former student Adejayan Gbenga said that he was threatened with arrest by the school's administration for criticizing the fee hike.
Security personnel raided the college with their vans as a group of students led by "FPE Students Defender" in collaboration with "Concerned Nigerian Students" planned a protest outside the institution's gate on Wednesday.
According to sources, some of the students have been arrested. Attempts to contact Osun State Public Relations Officer SP Opalola Olawoyin for comment were unsuccessful since she had not returned calls.
0
0
Alaba Ibrahim, 35, and Hammed Ibrahim, 39, were both taken into custody by Ifako division police officers of the Lagos...