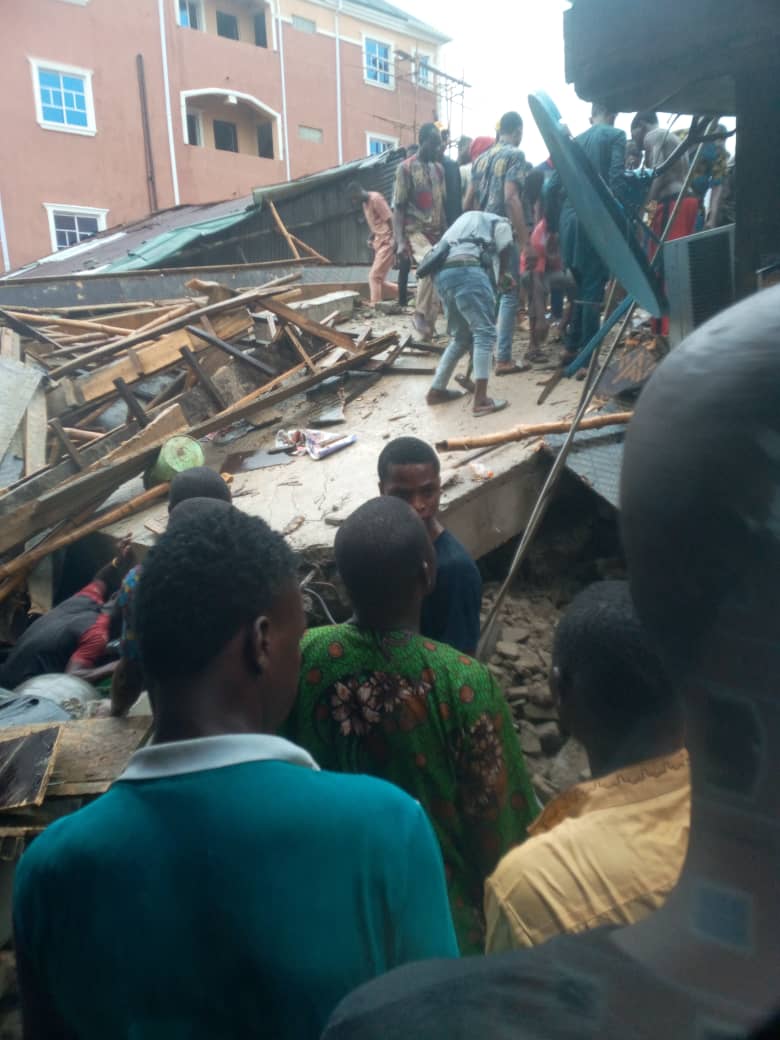 BREAKING: ONE DEAD, AS ANOTHER BUILDING COLLAPSES IN LAGOS
Read Time:
1 Minute, 7 Second
By Aishat Momoh. O.
A 2 storey building under construction has been reported to have collapsed under the torrential rainfall at Freeman Road, Lagos Island on Saturday .
One person has been rescued alive and the other confirmed dead.
It was learnt that the building was under construction before its collapse.
According to an eyewitness, the building collapsed after heavy rainfall at Freeman Road, Lagos Island.
In a preliminary report that was titled, Situation report on collapsed four-floor building at 4 Alayaki Lane, Lagos Island on Saturday, 21st May, 2022′, the Permanent Secretary of the Lagos State Emergency Agency confirmed the building collapse.
The report reads in part, "The Agency responded to the above incident which was already in violation of building safety protocols.
"It was discovered that the building had been captured by the LASBCA District Office and served with all Statutory Notices, Sealed at District and Central Enforcement Level.
"Further investigation determined that the developer had continued clandestine operations mostly at night and at the weekends.
"An unconfirmed number of people are still trapped inside the building. Two people have been rescued alive while another was recovered dead
"Search and Rescue operations ongoing. Further updates to follow."
Lagos State had earlier recorded three incidents of building collapse across the Yaba, Ebute-Metta and Okota areas, with 15 lives lost in recent months.
0
0
By Adeniyi Onaara Major General Muhammadu Buhari (ret. ), the president, stated on Sunday that it was instructive that Nigeria...