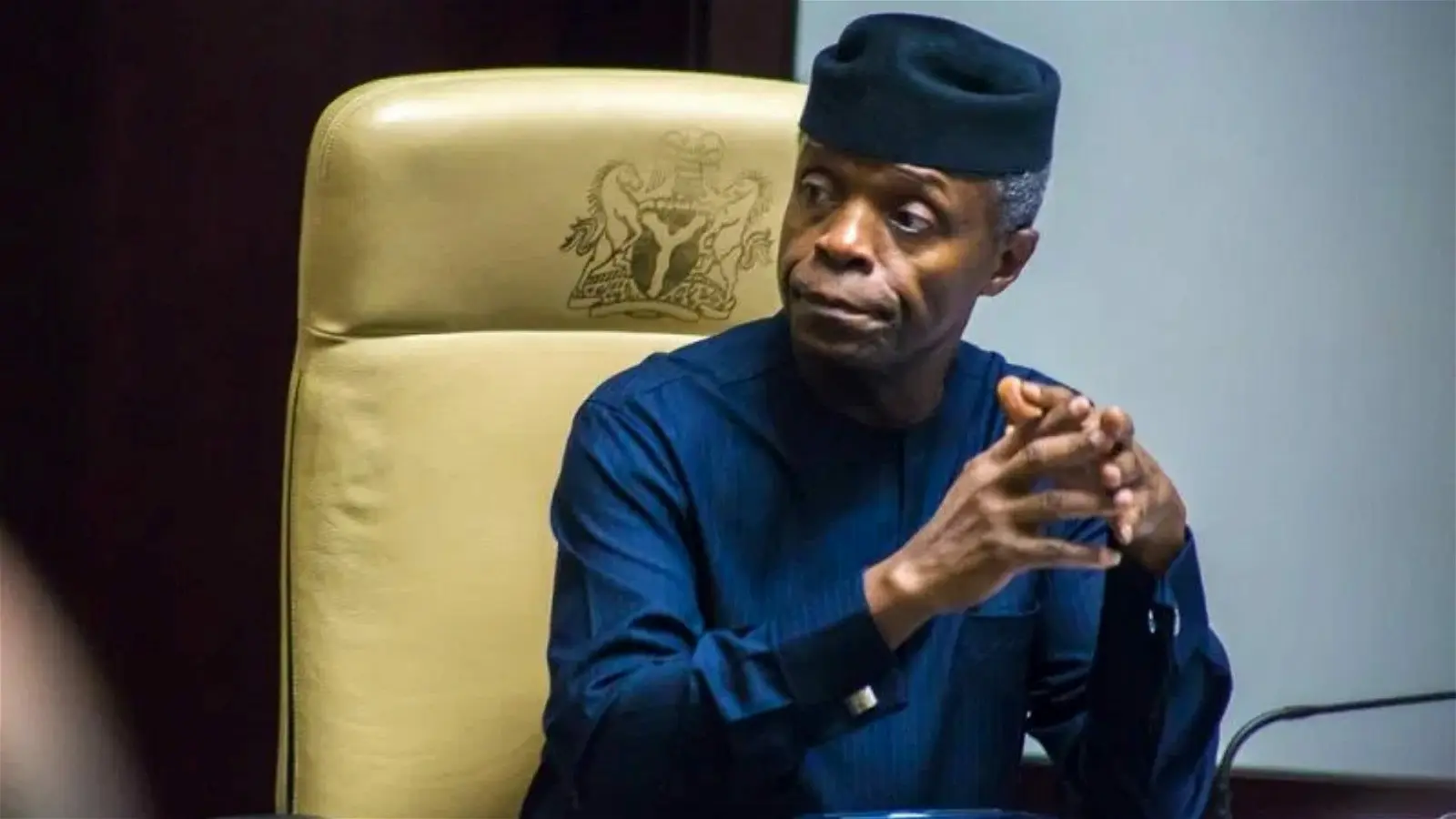 APC PRIMARY: OSINBAJO SUPPORTED BY GROUP
By Adeniyi Onaara 
The Nigerian Development Front, a political pressure organization, has asked APC delegates to vote for Vice President Yemi Osinbajo in the presidential primary on May 29.
Charles Adeyemi, the NDF's president, stated this in an interview with the Nigerian News Agency in Osogbo on Tuesday.
According to Adeyemi, Osinbajo shown competence while carrying out his duties as the country's number two man.
Given his enormous experience compared to other competitors, he believes Osinbajo's selection would be of significant benefit to the party and the country at large.
"Delegates should vote for Osinbajo because he is the best in knowledge, personal experience, both national and international diplomacy, and because he is the best in knowledge, firsthand experience, and both national and international diplomacy."
"If Osinbajo wins the party's presidential nomination in 2023, he would provide increased security, economic diversification, and infrastructural development, among other things," he stated.
The NDF, according to Adeyemi, is in communication with stakeholders in the South-West and other regions of the nation in order to ensure that Osinbajo is elected as the party's flagbearer in the 2023 general election.
0
0
George Akume, the recently sworn-in Secretary to the Government of the Federation (SGF), has promised not to let President Bola...