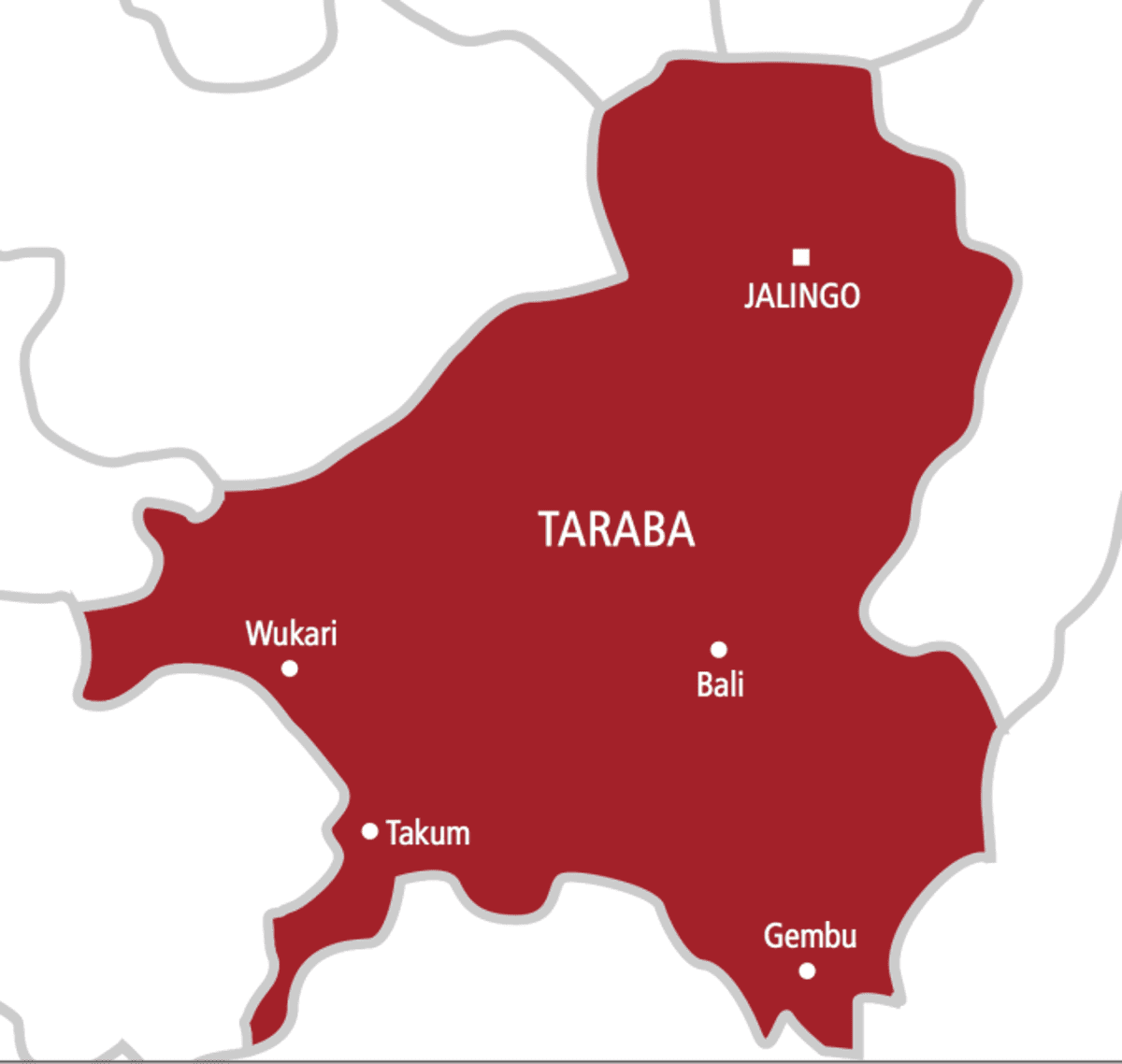 UPDATE: BANDITS KILL THREE, KIDNAPS OTHERS IN TARABA
Read Time:
1 Minute, 39 Second
In an attack on Sunday night in Bali town, the administrative center of Bali Local Government Area in Taraba State, bandits killed three people and kidnapped scores of others, according to reports.
A number of sources in Bali told reporters over the phone that the assailants, who were riding motorbikes, first attacked and killed Taraba Marshall troops at a checkpoint close to the General Hospital before moving on to specific homes to kill and kidnap individuals.
The attack resulted in the deaths of two of his people and the kidnapping of dozens more, predominantly women, according to the Tiv central commander and chief of Tiv in Bali, Zaki David Gbaa (Ter Tiv Bali II).
"The attackers invaded the town at about 11: pm. Two of my subjects were killed in the attack, and two others who were badly injured are receiving treatment in the hospital.
"Many people, especially women, were abducted. It's a terrible situation and I want to call on the government and security agencies to sit up and ensure the protection of the lives and property of citizens.
"For over four hours, the bandits held the town shooting sporadically and there was no response from security agencies. People are losing hope of the government's ability to protect them and I think the bandits are no more than our security agencies," he said.
The traditional leader has also urged the government to assist those who have been hurt and are receiving medical care in hospitals.
The attack occurred just three days after bandits in the neighboring Gassol Local Government region of the state stopped the Mutum-Biyu-Garba Chede road, killing a driver and kidnapping passengers.
The Taraba State Police Public Relations Officer, Abdullahi Usman, would not answer calls left on his line, making it impossible to get the police to respond to the attack.
The PPRO, however, was present at a security briefing, according to a police official from the Taraba State Police Command who spoke to journalists.