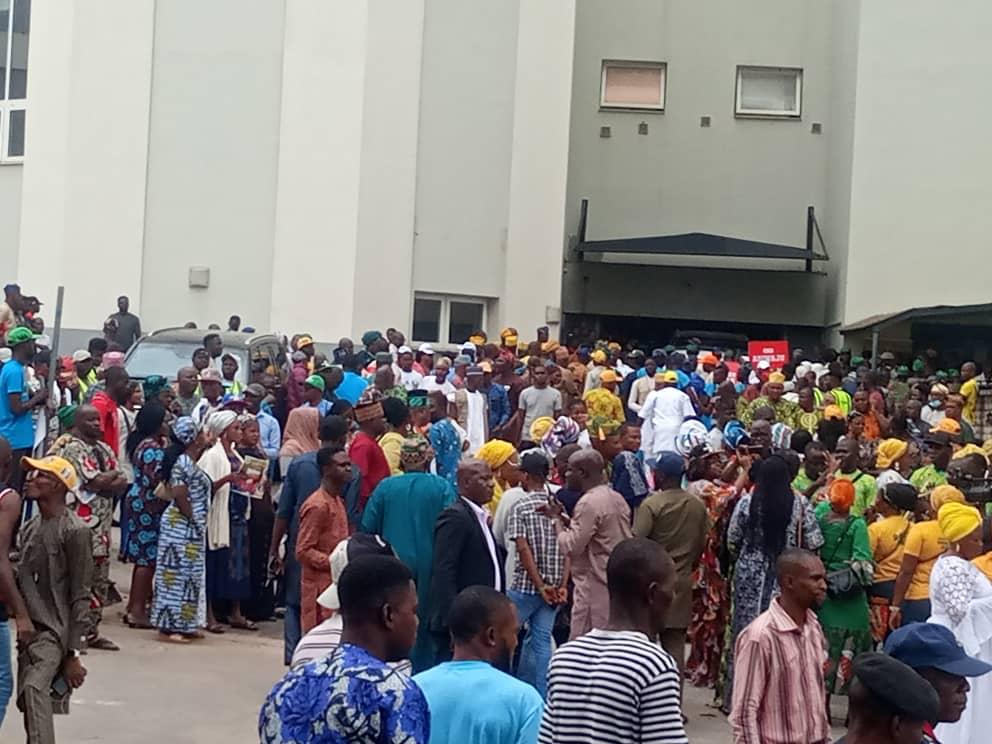 UPDATE: TINUBU VISITS OBASANJO, PARTY SUPPORTERS FLOOD FORMER PRESIDENT'S RESIDENCE
As Bola Tinubu, the APC's presidential candidate, paid a visit to former President Olusegun Obasanjo on Wednesday, a large group of the party's supporters in Ogun State swarmed his Abeokuta home.
At 1:09 pm, Tinubu and a few other party leaders flew into the penthouse of the Olusegun Obasanjo Presidential Library in Oke-Mosan, the capital of Ogun State, Abeokuta.
Governor Dapo Abiodun, former Governor Gbenga Daniel, Segun Osoba, and other Ogun State government officials welcomed him.
They have all entered the president's meeting.
The meeting was thought to be related to Tinubu's aspirations for the upcoming elections.
The two had not been spotted together, since he escorted the then-APC candidate, President Muhammadu Buhari, to Obasanjo's home in 2015, according to reports, .
In March 2015, he attended the former President's 78th birthday celebration in Abeokuta.
Since Obasanjo withdrew his support for Buhari and the APC, which he helped bring to power by ripping his membership card from the Peoples Democratic Party, the two of them have maintained their distance from one another.
1
0
The Resident Electoral Commissioner, INEC Osun State, Dr. Mutiu Agboke yesterday monitored the mock accreditation exercise in Osogbo LGA...
By 'Leke Yusuf The Presidential candidate of the Labour Party, Peter Obi; has urged Nigerians to bear with the Central...
Charge between N60 - N100 per N1,000 cash dispensed Petty Traders lament high cost of charges for receiving money...
President Muhammadu Buhari on Saturday inaugurated the Federal Secretariat, Lafia, Nasarawa State, naming the edifice situated on 10.9 hectares...
By 'Leke Yusuf President Muhammadu Buhari on Saturday in Lafia, the Nasarawa State capital; assured supporters of the ruling All...