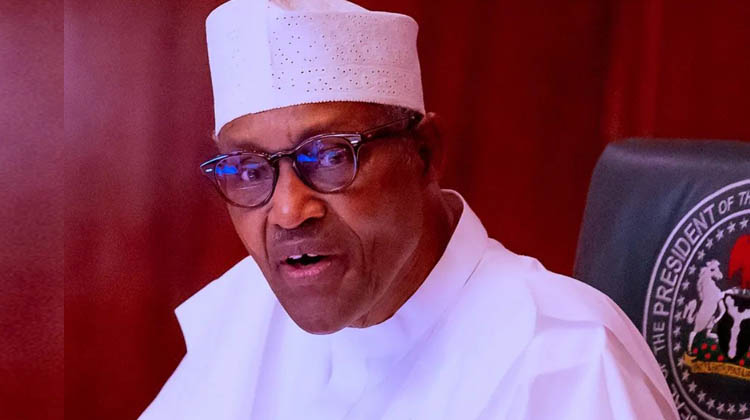 BUHARI RESTATES HIS PROMISE TO POLITICAL PARTIES
Read Time:
1 Minute, 30 Second
BY  DAMILOLA LAWRENCE
President Muhammadu Buhari, was on Wednesday requested by political parties in the country to keep to his pledge to hand over to the winner of the 2023 presidential election even if his party lost.
He stated that he would hand over to whoever Nigerians elected, despite reassuring the presidential candidate of the All Progressives Congress, Asiwaju Bola Tinubu, that he would support him all the way.
Buhari restated his promise in Plateau State on Tuesday that no election winner would be denied his mandate in 2023.
The chief spokesman for the Obi-Datti Presidential Campaign Council, Yunusa Tanko, called on Buhari to fulfil his promise.
He however expressed optimism that the 2023 elections would be free and fair despite speculations they could be marred by violence and vote-buying.
He said, "Sometimes, words are cast in stone. For the Labour Party PCC, we will take it at face value and assume that he (Buhari) has good intentions. All we require of him is to match it with action when it happens."
The spokesperson for the Atiku-Okowa Campaign Organisation, Charles Aniagwu, said the President would desire to leave a legacy of free and fair elections behind.
He said, "The President has made it very clear that he is going to give room for a good election, and so I don't have doubt in that. To the best of my knowledge, everything points to a desire to leave a legacy of free and fair elections, which brought him to power in the first place."
The spokesman for the New Nigeria Peoples Party, Major Agbo, said the President had no option but to step down after the polls.
"Former President Goodluck Jonathan has already set a standard in 2015 that Buhari is condemned to follow," he added.