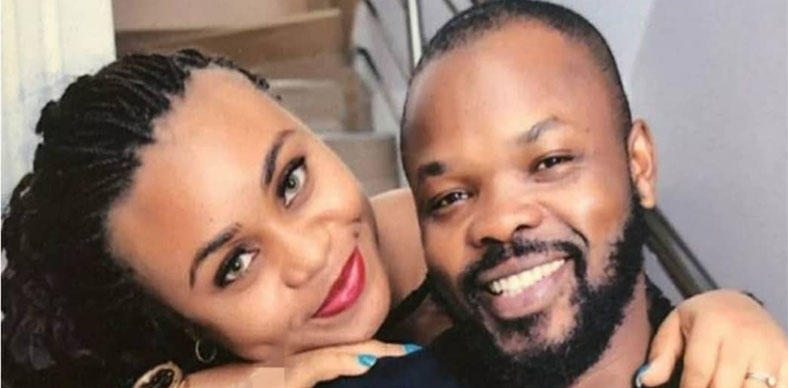 EX-WIFE OF OAP NEDU POSTS CRYPTIC MESSAGE ABOUT EMOTIONAL ABUSERS
Read Time:
1 Minute, 26 Second
By Adeniyi Onaara 
This comes just hours after the on-air personality flaunted his new lady.
Uzoamaka, the ex-wife of media personality Nedu, posted a cryptic message about emotional abuse on her Instagram story.
Uzoamaka posted on her Instagram story that emotional abusers are nice and sweet to everyone except the person they are abusing.
She went on to say that most people never believe because of the fake personalities they see in the media. "Emotional abusers are pleasant and sweet to everyone except the person they are abusing."They'd think you're lying about them," she wrote.
She claims she has received death threats as a result of the post.
Nedu introduces his new lady
The media personality and radio host used social media to introduce a new woman, whom he referred to as his queen.
Nedu broke his silence on Instagram, posting a photo of himself and his new woman with a caption implying that they are a couple. "Queen of the castle," he wrote.
The marriage of Nedu and Uzoamaka fell apart due to allegations of domestic violence and a disagreement over the paternity of his children.
Uzoamaka repeatedly chastised the OAP on social media for assaulting her and being a bad father.
Uzoamaka accused Nedu of assaulting her in front of his mother a few weeks after she had surgery.  She also questioned why her husband was still permitted to broadcast marriage-related discussions and shows on Lagos' Wazobiafm, despite the fact that he is one of several men who beat their wives.
In a post shared via his Instagram page on Saturday, September 4, 2021, the OAP accused Uzor of cheating and revealed that he isn't the father of their first child.