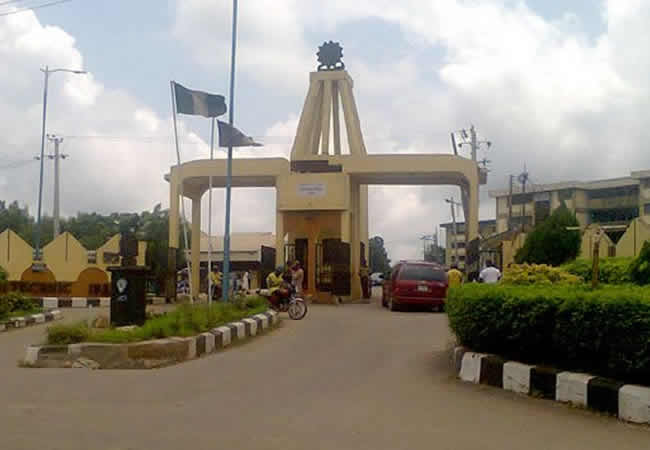 IBADAN POLY SUSPENDS STUDENTS' UNION, POSTPONES EXAMS IN RESPONSE TO STUDENT PROTESTS
Read Time:
1 Minute, 35 Second
By Adeniyi Onaara 
Following the students' protest, the management of The Polytechnic, Ibadan, Oyo State, has suspended the institution's Students' Union and postponed the first-semester examination, which was scheduled to begin today, Monday, January 9, 2023.
Earlier on Monday, students demonstrated against an increase in the hostel refusal fee.
The examination had been postponed until further notice, according to a statement signed by the Registrar, Mrs Modupe Fawale, and the Students' Union had been suspended indefinitely.
The Management described the protest as ill-motivated and politically motivated, and claimed that the students' union body had not made a formal complaint to the Management regarding the examination scheduled to begin today.
The Management also stated that the students' Union violated the rule of decency by locking all the gates leading to the Institution, causing undue hardship to their colleagues, the Institution's staff, their host communities, the neighboring university of Ibadan, and the general public at large, particularly those with official transactions with The Polytechnic Ibadan.
"It is on record that The Polytechnic, Ibadan students pay one of the lowest tuition fees among their contemporaries in the South-West," according to the statement. Tuition payment has been made flexible and convenient, with students paying 60% of the tuition fee during the first semester and the remaining 40% during the second semester.
In recent years, the institution has not raised tuition.
"Protesting on a day when they should be sober and begin their examination, which is a major academic activity leading to the award of their diploma, is ill advised, politically motivated, and thus of no reasonable value to the students and indeed to the development of education."
The Management is reviewing the situation and will issue a statement on when the suspended examination will resume. We encourage students to return to class and study for their exams. We also ask parents and guardians to summon their children."