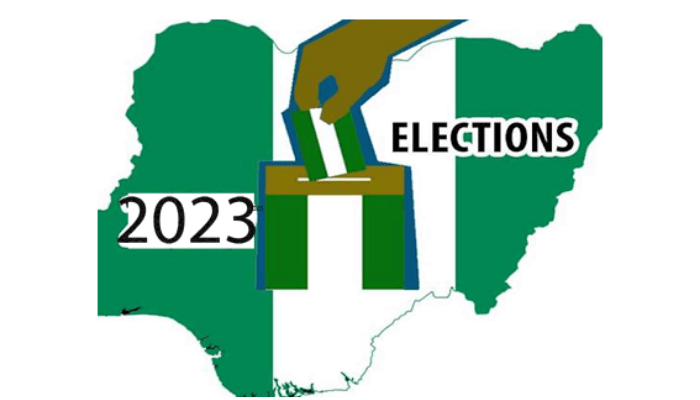 2023 ELECTIONS: INEC URGES LAGOS RESIDENTS TO GO AND COLLECT THEIR PVCs
The Independent National Electoral Commission, Lagos State Headquarters, on Tuesday, said it has received the remaining Permanent Voters Cards for residents in Lagos.
The announcement was made in a statement signed by the INEC Administrative Secretary, Adebisi Oladepo Ajayi.
In the statement, INEC urged all eligible registrants to go and collect their PVCs if they have not done so adding that no payment is required to collect it from the INEC Local Government Area Offices in the state.
The statement reads, "The Independent National Electoral Commission, Lagos State wishes to inform the general public most especially the registered voters in Lagos State that the remaining Permanent Voter Cards for Lagos State have now been received."
"The PVCs shall be available for collection at INEC local government area offices from Wednesday, 25th January, 2023 to Sunday, 29th January, 2023 between the hours of 9:00am and 5:00pm daily."
"The commission hereby enjoins all eligible registrants who have not collected their PVCs to please avail themselves the opportunity of doing so before29th January, 2023 the deadline for the exercise"
"Collection of PVC is free while collection by proxy is not allowed."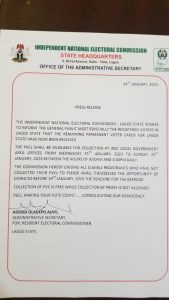 0
0
By 'Leke Yusuf Govt takes measures to stop truck accidents The Lagos State Government commiserates with the families who...