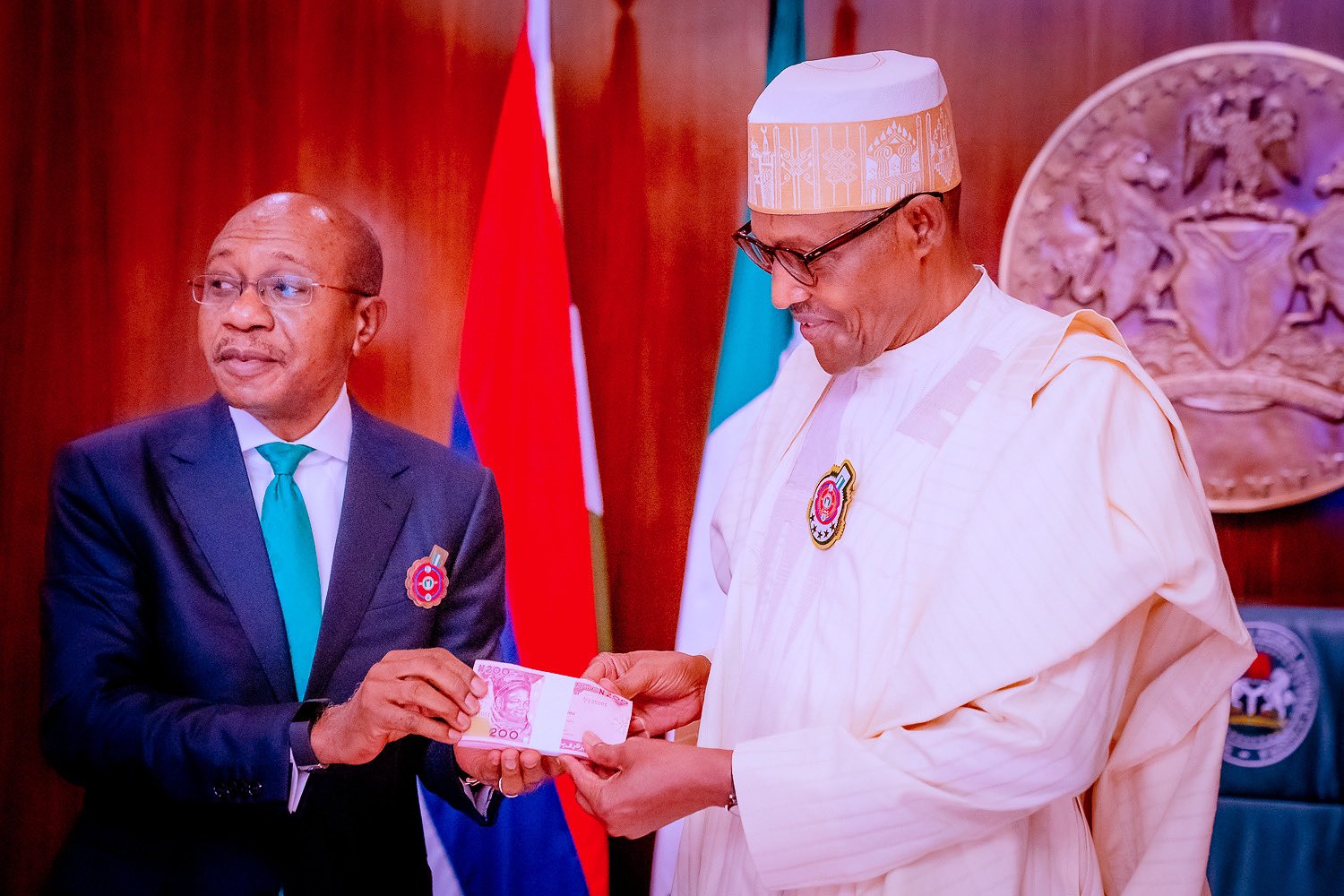 NEW NAIRA: FEDERAL GOVERNMENT WILL ELIMINATE HARDSHIP, CHAOS IN CURRENCY SWAP – BUHARI ASSURES NIGERIANS
Read Time:
1 Minute, 6 Second
By 'Leke Yusuf
President Muhammadu Buhari, Saturday assured that the federal government will ensure that citizens are unharmed in their businesses and no disruption is caused to the entire supply chain arising from the currency swap due to end on Tuesday, January 31. 2023.
Reacting to reports of long queues of people waiting for hours for their turn to deposit old notes and get new ones, triggering public anger and opposition's criticism, President Buhari reiterated that the currency changes were aimed at people hoarding illicit funds and not the common man, and that it had become necessary to prevent counterfeits, corruption, and terrorist funding.
This, he assured, will stabilize and strengthen the economy.
While taking note that the poorest section of society is facing hardship as they often keep hard cash at home for various expenses, President Buhari gave strong assurances that the government will not leave them to their own fate.
He reiterated that a number of initiatives by the Central Bank and all commercial banks are underway to speed up distribution of the new notes and do all that is necessary to forestall cash squeeze and chaos.
Nigerians have undergone hardship in the past few days in order to deposit their old currency notes and also obtain the newly redesigned notes from banks and Automated Teller Machines (ATM)
1
0
By Adeniyi Onaara  According to reports, the contestant died after paying N25 million for the Labour Party governorship nomination form....