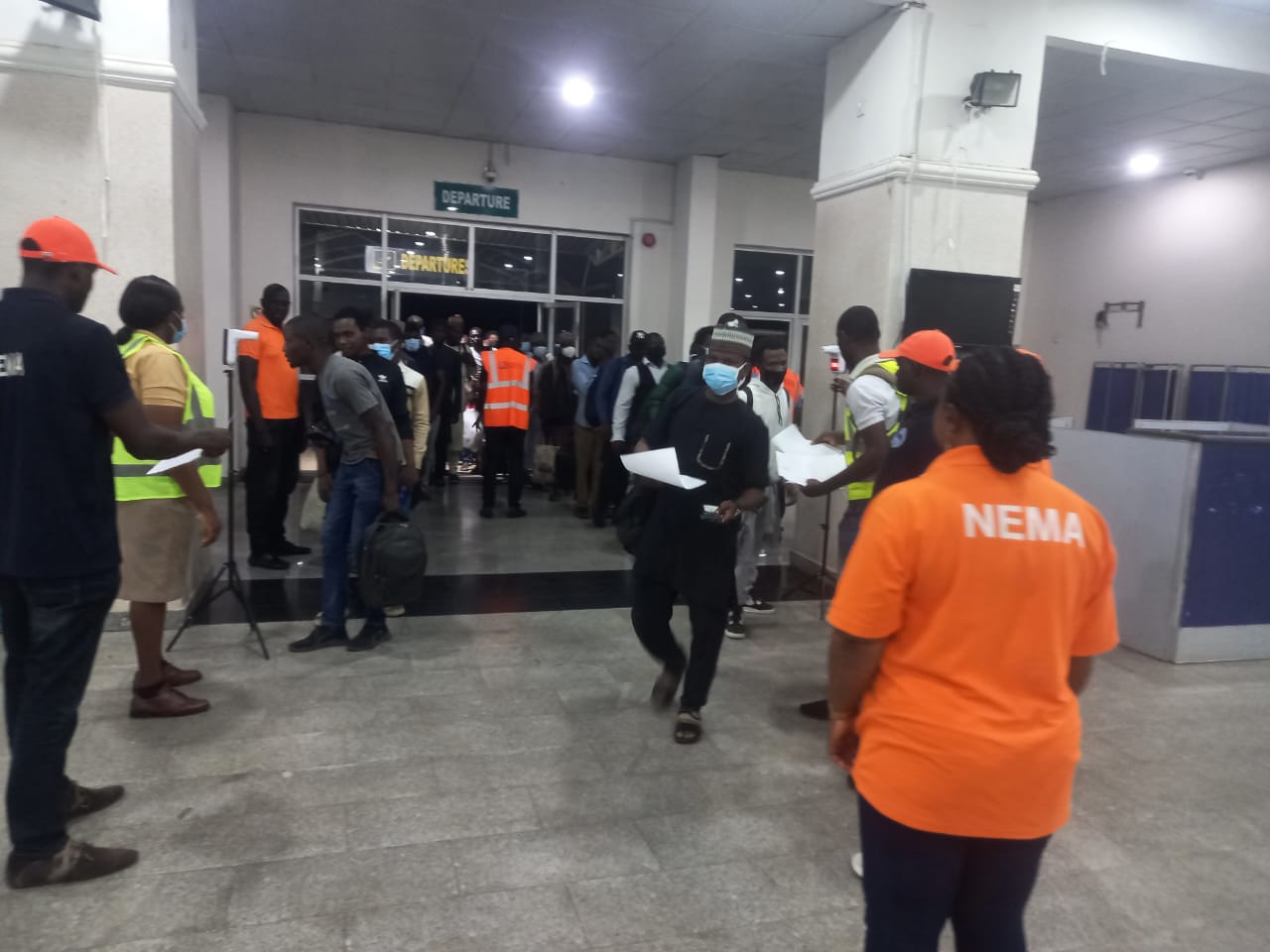 UPDATE: LAST BATCH OF NIGERIANS STRANDED IN SUDAN EVACUATED SUCCESSFULLY
Read Time:
1 Minute, 1 Second
By Aishat Momoh. O.
The 15th and last batch of Nigerians stranded in waring Sudan has been evacuated and landed successfully at the Nnamdi Azikiwe International Airport, Abuja at around 8:30 pm local time on Saturday.
The 147 nationals came aboard Tarco airline.
The total breakdown of evacuees so far are listed below:
1st batch of 94 came aboard Military Jet C13, the second batch of 274 arrived on AirPeace, the third batch of 130 came aboard Tarco Air likewise the fourth batch of 131.
The fifth batch of 410 came aboard Max Air while the six batch of 102 came onTarco Air. The seventh batch of 322 arrived via Azman Air while the eight batch of 133 came aboard Tarco Air.
All other batches from 9-15 came aboard Tarco Air as well.
9th Batch – Tarco Air – 127
10th Batch – Tarco Air – 136
11th Batch – Tarco Air – 128
12th Batch – Tarco Air – 136
13th Batch – Tarco Air – 123
14th Batch – Tarco Air – 125
15th Batch – Tarco Air – 147
The total number of Nigerian stranded in Sudan, brought by the Federal Government are 2,518.
The Nigerians in Diaspora Commission (NIDCOM), says during the evacuation exercise, no single Nigerian life was lost.
2
0
The Lagos State Government Education Board, has announced a new rescheduled screening test date for students who were absent and...