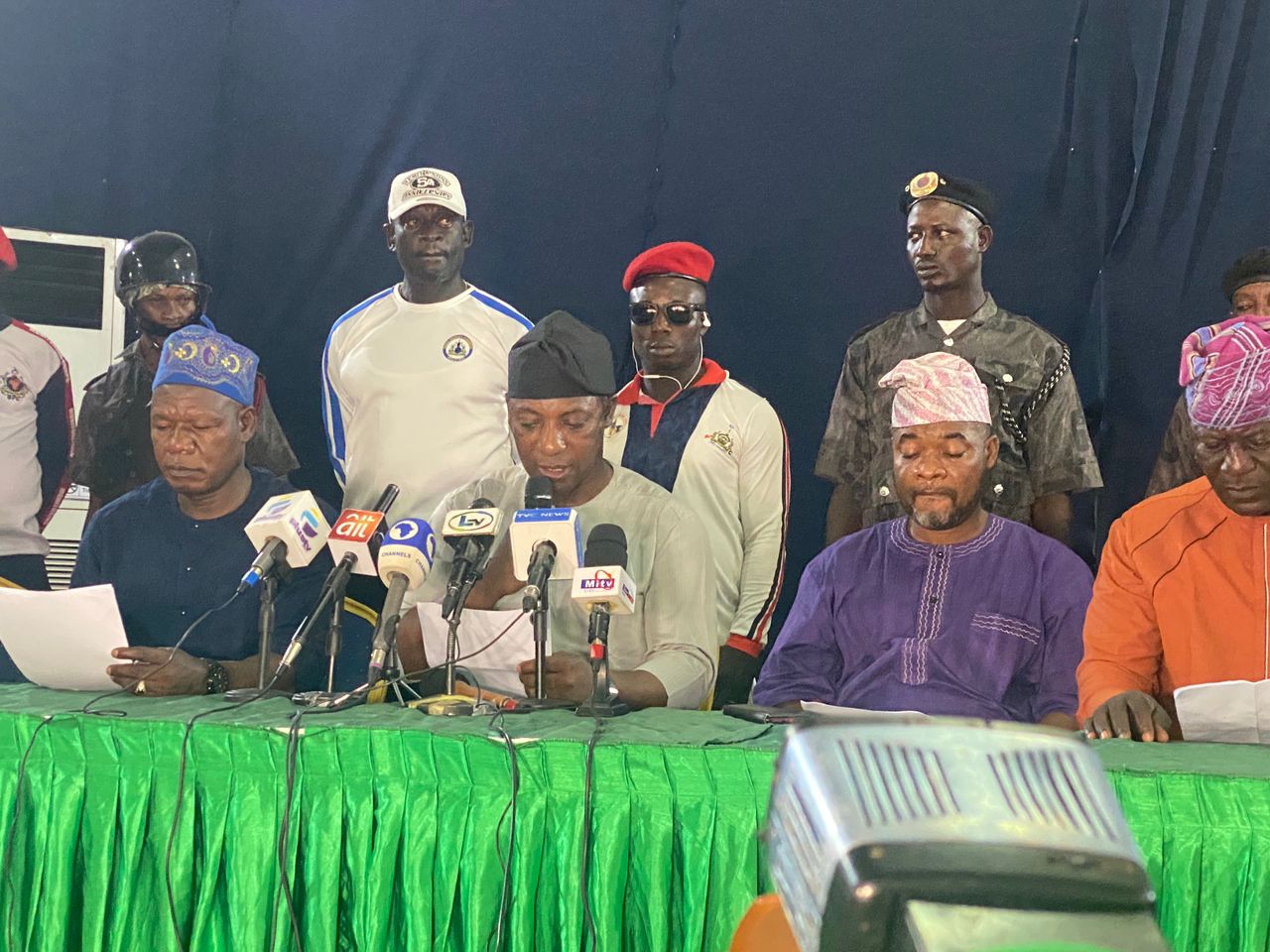 "NLC PLANNED STRIKE ANTI-PEOPLE" – OODUA GROUPS BACK SUBSIDY REMOVAL
Read Time:
1 Minute, 50 Second
The Coalition of Oodua Self-Determination Groups has backed President Bola Tinubu on the removal of fuel subsidy saying it was the right decision. The group also appealed to Nigerians to support him.
On Tuesday, June 6, 2023, Mr. Razak Olokoba, the leader of the Yoruba groups, declared during a joint press conference held at the Airport Hotel in Ikeja, Lagos State, that Nigeria could no longer spend trillions of naira on fuel subsidy.
He said, "For this year, 2023, Nigeria budgeted N11 trillion of its oil revenue on subsidising petrol alone. This cannot continue. This is good money going down the drain, with little or nothing to show for it.
"This huge amount can be channeled into solving our several deficits, including, infrastructural, housing, education, healthcare and generally upgrading the quality of life for Nigerians. It will also help strengthen the naira.
Olokoba emphasised that the economy of Nigeria is 90% dependent on oil exports for revenue and that the industry has generated no revenue for one-third of the country's GDP.
He stated, "Tinubu said he inherited the assets and liabilities of the last regime. Nigeria currently owes massive local and foreign debts to the tune of N71 trillion."
The Yoruba groups' leader maintained that if subsidy is not eliminated, it will kill Nigerians, noting that since the Nigerian government granted 20 refinery licences to private enterprises in 2000, only Dangote's recently launched refinery has been built.
Olokoba further encouraged deregulation in the oil sector to encourage monopoly that will bring about lower prices, adding that it was what shaped investors' and consumers' behaviours in the telecommunications industry.
Olokoba added that deregulation was what influenced investors' and customers' behaviours in the telecommunications industry and that it should be embraced in the oil sector to prevent monopoly that will result in reduced prices.
Speaking about the planned strike by the Nigeria Labour Congress and Trade Union Congress, Olokoba criticised their action as politically motivated and anti-people and urged them to put down their swords and give peace a chance.
He said no part of Yorubaland is ready for any unnecessary unrest over fuel subsidy, urging the NLC to dialogue with the government for problem-solving.