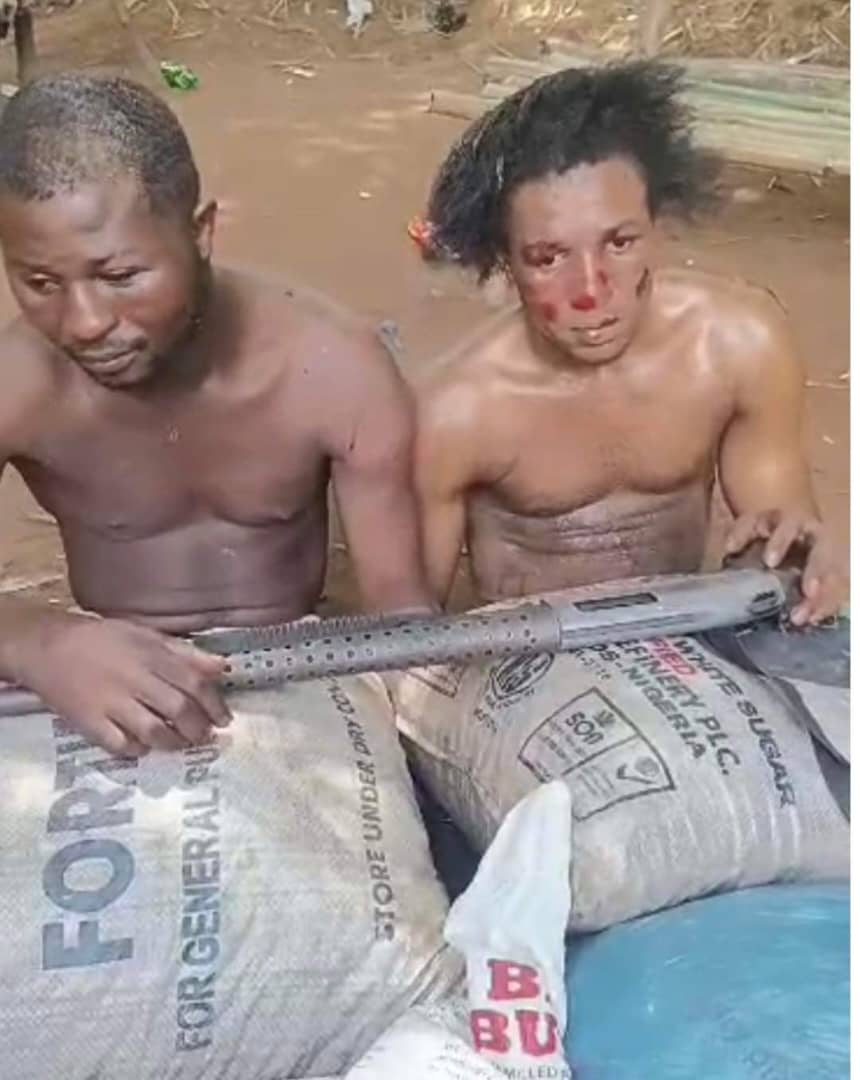 TWO ARRESTED FOR STEALING N1M WORTH BITTER KOLA, RAPING OWNER
Two armed men have been arrested in Amichi, Nnewi South Local Government Area of Anambra State, for stealing bags of bitter kola that worth over one million naira.
The two suspected criminals, identified as Onyenachiya Emmanuel (from Afube village in Amichi) and Chigbo Okeke (also from Amichi), were said to have also stolen the phones, ATM cards, and some raw cash belonging to the young lady who owns the bitter kola, after which they also took turns r*ping her.
This was corroborated by a video currently trending on social media, showing the suspects being interrogated, while their pump action gun and the stolen bags of bitter kola lie in their front.
Emmanuel and Okeke confessed to the crimes, and further revealed that the robbery operation was carried out at Ebenasa village, Amichi, where the victim resides. They however, said it was the handiwork of the devil.
0
0
The Federal Inland Revenue Service (FIRS) has waived accumulated penalties and interests on outstanding tax liabilities. The decision was contained...