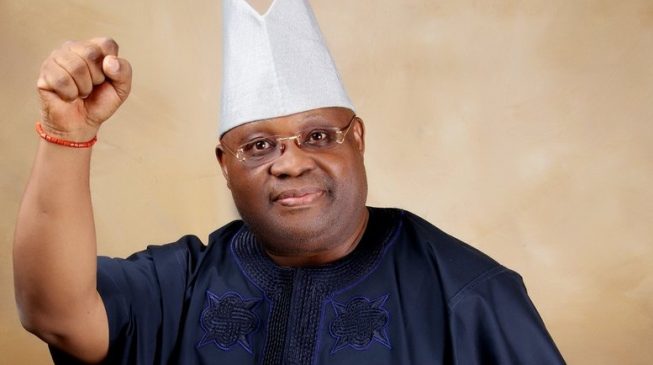 [UPDATE] OSUN POLL: COURT CONFIRMS ADEMOLA ADELEKE AS PDP CANDIDATE
A suit seeking to declare Prince Dotun Babayemi as the Peoples Democratic Party candidate for the July 16 governorship election in Osun State was denied by the Federal High Court in Osogbo, Osun State.
As a result, the court declared Senator Ademola Adeleke to be the lawfully elected PDP candidate for the election.
Justice Nathaniel Ayo-Emmanuel ruled in a lengthy decision that took more than 1 hour and 30 minutes that the primary election held at the WOCDIF Centre in Osogbo on March 8, 2022, that produced Babayemi was null and void.
More Details to follow…..
0
0
By Adeniyi Onaara Major General Muhammadu Buhari (ret. ), the president, stated on Sunday that it was instructive that Nigeria...