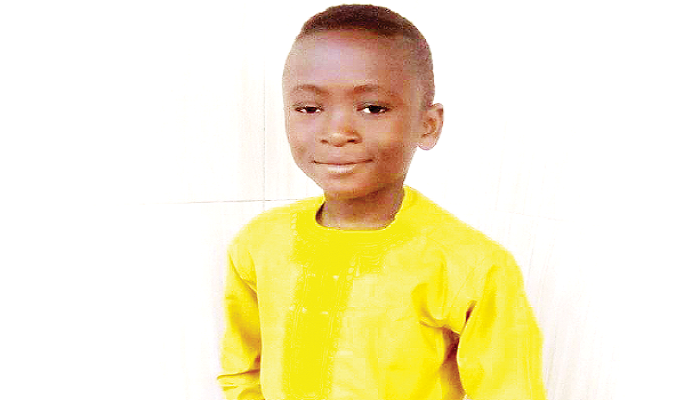 UPDATE: 12-YEAR-OLD PUPIL DIES AFTER TEACHER FLOGGED HIM OVER HOMEWORK
Read Time:
2 Minute, 35 Second
Emmanuel Amidu, a Junior Secondary School 2 student of Simple Faith Schools in Agbara, Lagos State, died at the Lagos University Teaching Hospital in Surulere.
The victim's father, Akinola Amidu, alleged that the 12-year-old was flogged by a teacher on Thursday, May 12, 2022, when he went to school.
He claimed that his kid began vomiting shortly after the assault and was taken to the hospital, where he died.
The bereaved father claimed that the school administration was concealing his son's death and sheltering the mathematics instructor, Steven, who allegedly flogged Emmanuel for failing to complete his assignment.
"I was at home that Thursday since I was on leave," he explained. I recall Emmanuel asking for money to get a new exercise book, and I gave him N500 with the remainder going to his sister.
Later that day, the school administrator informed me that Emmanuel was vomiting." Meanwhile, a healthy young man had left the house.We had to transport him to the hospital.
I later learned that the incident began when their class teacher, Mr. Steven, scolded the entire class for failing to complete their mathematics assignment.
Emmanuel had been working on his homework with my phone torchlight the day before, but I had to take the phone from him and his sister because I wanted to contact the office. We experienced an electrical problem at home.
"It was at LUTH when my kid died. Meanwhile, the school's administration dashed to the Morogbo Police Station in Agbara to report that my kid had died from vomiting.
"How can someone die of vomiting when nothing causes it?" The school's administration is attempting to safeguard the teacher. "
Akinola, 45, sought the teacher's arrest and prosecution, as well as justice for the family from the state government and the police.
Rachael, Emmanuel's 13-year-old sister, said that after he was beaten, her brother vomited.
"I was contacted by our English instructor since my brother was not feeling well and had not eaten and had been sleeping," she explained.
"His friend informed me they were beaten for not performing their arithmetic sums, and he was just sleeping and vomiting after that."
Adetayo Akanji, the school's principal, described the occurrence as unfortunate.
"I was there on Friday when Emannuel died, and it was awful that it happened this way," he remarked. Steven flogged the entire class for not doing their math homework, but he didn't mean to injure anyone.
After a few hours, he (Emmanuel) leaned over his desk and began vomiting, after which water was thrown over his head.
The proprietor phoned me when he started vomiting, and we transported the boy to the hospital. In fact, the father joined us at LUTH, where he and I were racing about trying to get him prescription medications. But by the time we returned, he had given up. The incident was reported to the Morogbo Police Station by our school. "
The case has been reported to the Ministry of Education in the media and Office of Education Quality Assurance has commenced investigation on the school and the incidence.