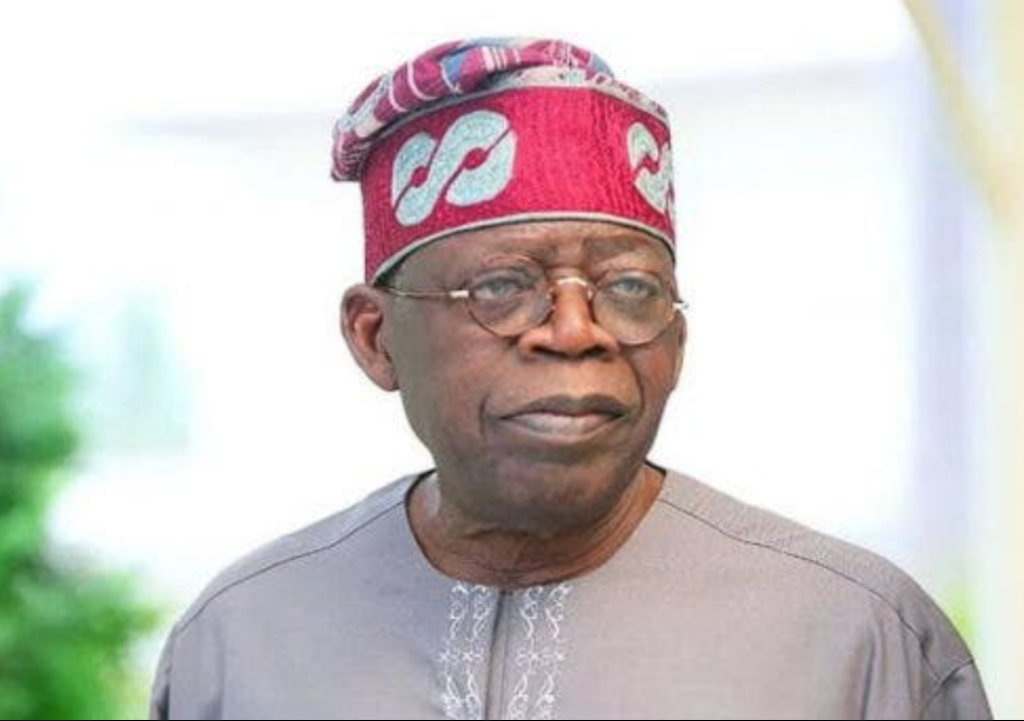 APC PRIMARY: TINUBU DELIVERS STRONG MESSAGE TO OPPOSITION PARTY, CALLS THEM POVERTY DEVELOPMENT PARTY
Read Time:
4 Minute, 19 Second
Sen. Bola Ahmed Tinubu, the candidate of the All Progressives Congress, APC, and former governor of Lagos state, has delivered a strong message to the major opposition party, the Peoples Democratic Party, PDP, to step down and be ready to be buried come 2023, ahead of the upcoming general elections.
Tinubu made the revelation while delivering his speech, just minutes after he was named the victor of the APC's 2022 convention and primaries.
We're going to roar, he says. We'll make it happen. The Poverty Development Party, or PDP, should step aside, prepare to be buried, and leave our country for our children to reconstruct.
"We will eliminate them," Jagaban continued, "because they squandered our resources for sixteen years." Poverty, terror, violence, and falsehoods are their tools. They are regressive in nature. We were left hungry as a result of their actions. "PDP does not understand arithmetic, so join me in defeating them in 2023," he stated.
Atiku has already warned Atiku to be ready for him, stating that they would meet in 2023.
According to Tinubu he congratulated Alhaji Atiku Abubakar, the winner of the Peoples Democratic Party (PDP) primaries, on May 29, 2022.
"I applaud Alhaji Atiku Abubakar's win as the People's Democratic Party's candidate in the just finished primaries," the former Lagos state governor remarked.
"I look forward to squaring up with him as a worthy opponent in the coming election. I have known the former Vice President as a formidable politician and a patriot who believes in the unity and progress of our dear country.
"As we move further into the election season, I charge the PDP presidential candidate and all political actors across Party lines that we should make this election season one that is devoid of bitterness, rancour and strife.
"We should make our campaigns peaceful and issue based. Election season should be a festival of ideas that will uplift our country and improve the living condition of all our people.
"Unfortunately for the PDP, its candidate will be burdened to explain why Nigerians should give it another opportunity, after squandering 16 years at the central government, without much to show".
"Nigerians are yet to forget the national ruin and mismanagement of our country for 16 years by successive PDP administration and this bad memory will dog the campaign of the PDP Candidate.
"Nevertheless, I once again congratulate our former Vice President for his victory in his party's primary."
"Today is another historic day, and it is thankful to God almighty that you are living healthy to see it, to be part of it, to be your calling, to be your arrangement," Tinubu said in his acceptance speech.
"It has gone beyond partisan ideology today for all of us, not just as a party." As President of the Federal Republic of Nigeria, you have it. You put it all together, and you've been gracious and humble right from the start. We owe you a debt of gratitude.
We thank you, Vice President, for your consistent and solid support of our president, Prof. Yemi Osinbajo, GCON, a very good and supportive pillar, a good helper to the President of the Federal Republic of Nigeria.
"I would have been a little annoyed if you, the legislators, and the Senate President, Senator Ahmad Lawan, had competed with me, but that is finished now since you can simply leak your wounds." It doesn't take away from our gratitude for your earlier cooperation and calmness in helping us create our country. You have assisted in guiding the nation's ship, and history is being written and will be kind to you, thanks to your Senate colleagues.
"And to my brother, Hakeem Gbajabiamila, the sparkling speaker, I credit you. The Gbajabiamilas of Lagos have been part of the history of this country and you will not be forgotten.
"To the chairman of our party, senator Abdullahi Adamu, it appeared some weeks back that some newspapers and many people were ready to write the obituary of this party. We put together and pulled ourselves as a cat with nine lives. We thatched the roof, steady the pillars and became master builders. You came on and worked hard with the collaboration of others and here we are. Shame on those who were already building the coffin of APC. Shame on them.
Our gathering is still going strong. They will be unable to attend the convention, but here we are, the first to do so. See, the executives and governors got themselves together, we broke our backs, and now we're here, extremely joyful, confident, and fearless to tell you that a cat lying down gently is not a pretension of death, but rather a sign of its vigor to devour its adversaries. Now that we're here, we're going to roar. We'll make it happen. The Poverty Development Party will be informed. They call themselves PDP, and after 16 years of needless failures, it's time for us to step aside, be buried, and let the path be cleared for us. Our country will be repaired.
"We are Progressives, we are nation builders. We are not destroyers. We are confident that this nation is back in track", he stated.