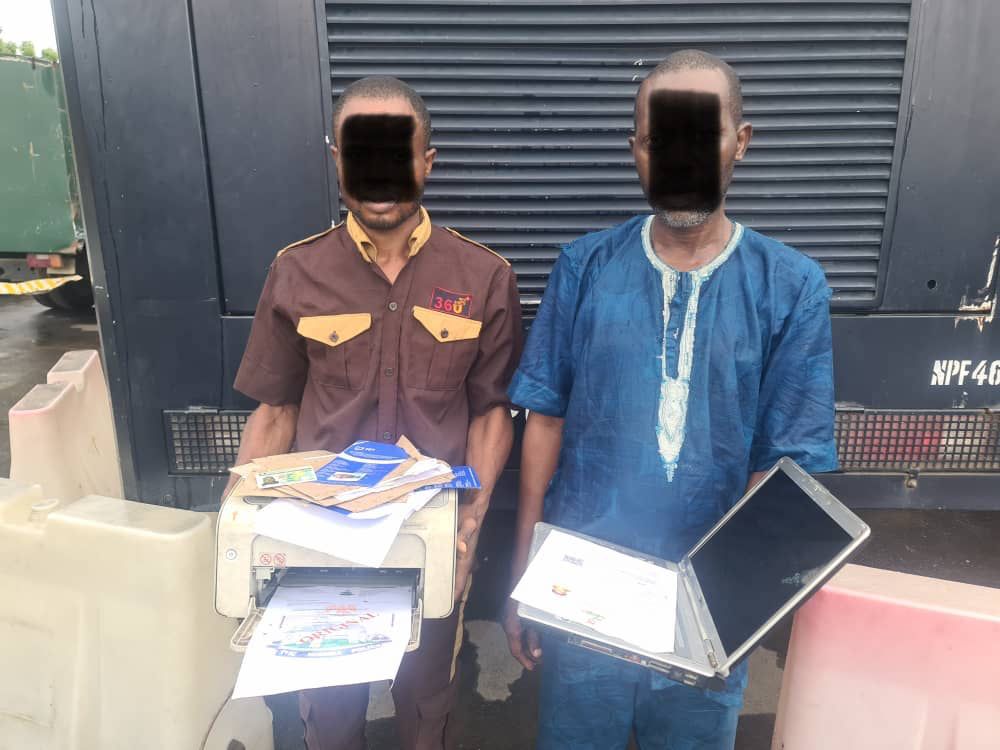 CRIME: POLICE ARRESTS TWO FOR FORGING VEHICLE REGISTRATION DOCUMENTS
Detectives from the Lagos State Police Command have detained Salaudeen Sherif, 33, and Owoade Olushola, 45, in Ikeja.
The two were detained as a result of reliable information that they had impersonated employees of the Lagos State Vehicle Licensing Office and used bogus vehicle paperwork to defraud innocent Nigerians.
Having allowed Olushola to exploit his security post to conduct his illegal business, Salaudeen, a security guard at the Lagos State Electricity Board in Ikeja, was detained. According to the investigation, the suspects have worked for the company since February 2021.
One laptop, one printer, false Inspector General of Police letterheads, fraudulent tint permits, and fake car information were all found on the accused.
The accused would be brought before a judge after the inquiry is over, according to CP Abiodun Alabi, fdc, the commissioner of police for Lagos State.
0
0
Alaba Ibrahim, 35, and Hammed Ibrahim, 39, were both taken into custody by Ifako division police officers of the Lagos...