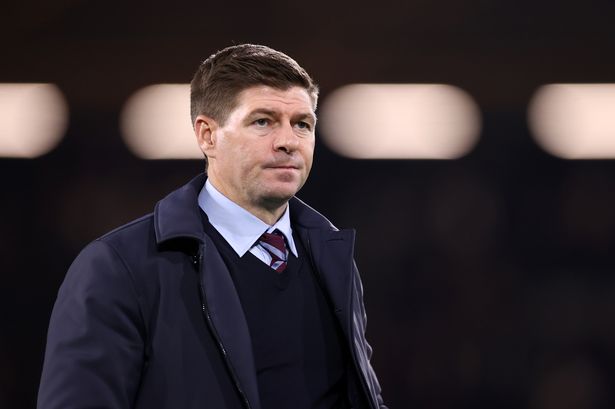 ASTON VILLA SACK STEVEN GERRARD AS HEAD COACH AFTER 11 MONTHS IN CHARGE
Read Time:
1 Minute, 34 Second
Steven Gerrard has been fired as the manager of Aston Villa.
The decision was made public shortly after the club's embarrassing 3-0 loss to Fulham on Thursday, Villa's sixth loss in just 11 Premier League outings.
A statement released after the match read: Aston Villa Football Club can confirm that Head Coach Steven Gerrard has left the club with immediate effect.
A club spokesman said: "We would like to thank Steven for his hard work and commitment and wish him well for the future."
The former Liverpool midfielder replaced Dean Smith at Villa Park on November 11, 2021 and lasted less than a year before he became the fourth top-flight manager to lose his job so far this season, following Scott Parker, Thomas Tuchel and Bruno Lage.
"I've been sending messages to the fans for the last few weeks because I certainly share their frustration and their pain," said Gerrard in his post-match press conference.
"I'm someone who is honest. I know that they're not enjoying it at the moment – I'm certainly not – so we'll see what happens moving forward. But you know and I know I'm in a very difficult position right now.
"The performance was miles away from what I want, expect and stand for. I understand the fans' frustration and it was so far from how we looked at the weekend. We're in this situation, I'm in it to face the tough questions because the reality is it's not good enough for the club.
"Those decisions are out of my control. I have been around the game a long time, I understand the situation and won't sugarcoat the situation or give anyone false lines. I want to be as honest as I can.
"We'll see what happens moving forwards. But football is in my DNA and quitting is certainly not, so we'll see what happens moving forwards."