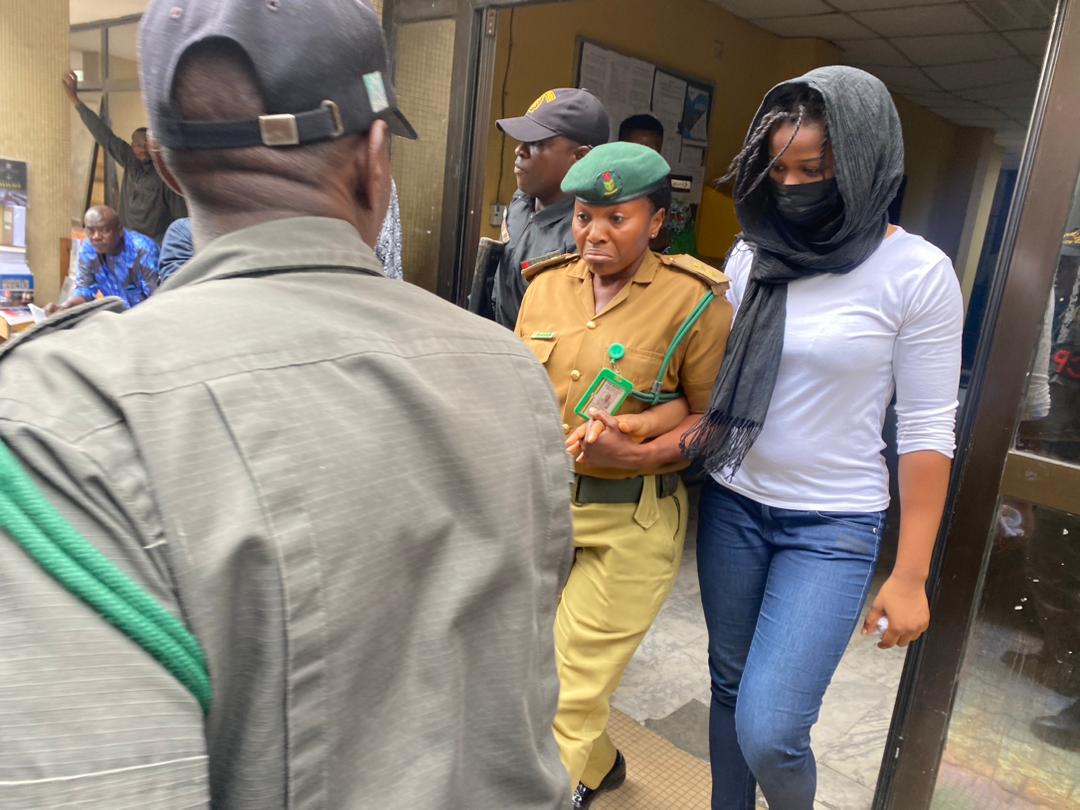 ATAGA: POLICE HIT MY HEAD ON A WOODEN TABLE AND I WAS FORCED TO SIGN THEIR STATEMENTS – CHIDINMA
Read Time:
7 Minute, 14 Second
By Aishat Momoh. O.
Chidinma Ojukwu, the prime suspect in the alleged murder of the Chief Executive Officer of Super TV, Usifo Micheal Ataga has said that she was assaulted by one of the Police officers while her statement was been taken adding that one of her statements was written by Mr. Bamidele, a police officer while the other one was dictated to her by a female officer while she wrote down in the statement form and signed on it afterwards.
This is coming as a Lagos High Court sitting at the Tafawa Balewa Square on Lagos Island today resumed the trial-within-trial which was ordered by the court to determine if the statements that was signed by Chidinma was obtained under duress.
However,  the Deputy Director of Public Prosecutions,Mrs  Adenike Oluwafemi, objected and said she was giving evidence in the case instead of evidence on how her statement was taken.
Justice Yetunde Adesanya, however, asked Ojukwu's counsel to guide her.
0
0
By Adeniyi Onaara  According to reports, the contestant died after paying N25 million for the Labour Party governorship nomination form....