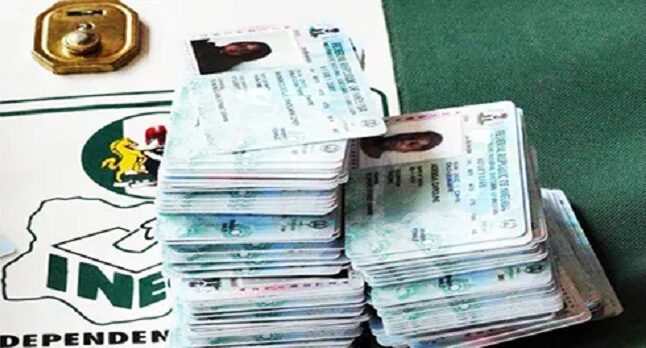 JUST IN: INEC ANNOUNCES EXTENSION OF COLLECTION OF PVC's
By 'Leke Yusuf
The Independent National Electoral Commission (INEC) has announced the extension of the collection of Permanent Voter Cards (PVC) nationwide from January 23rd to January 29th, 2023
This was made known in a press release on Thursday night. The exercise is to run from Mondays to Sundays from 9am to 3 pm Daily.
"Extension of Timeframe for Collection of Permanent Voters' Cards Nationwide Collection at: Registration Area (Ward) level extended from Jan 16 – 22, Local Govt level to resume from Jan 23 to 29″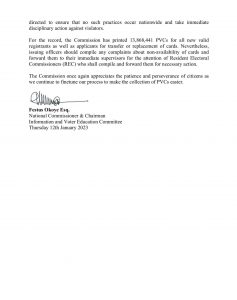 1
0
The Oyo State Governor, Seyi Makinde has on Monday ordered the dissolution of the Disciplinary Committee, Park Management System. This...