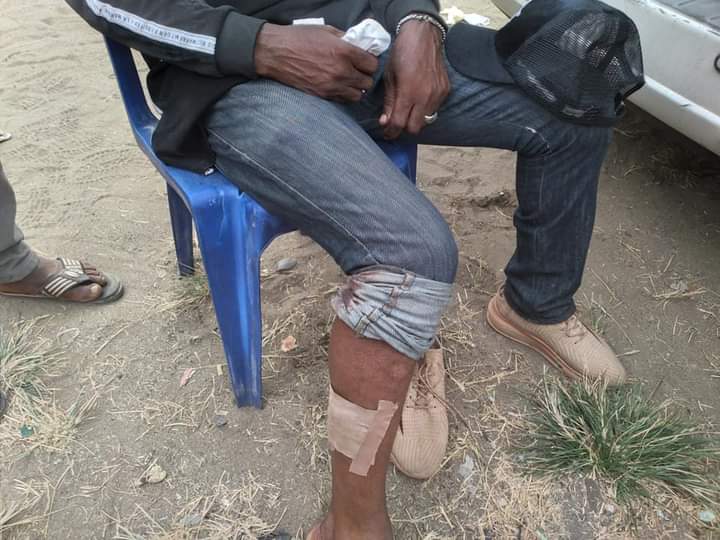 JUST IN: THREE INJURED AS EXPLOSION ROCKS APC RALLY IN PORT HARCOURT
Read Time:
1 Minute, 15 Second
By Aishat Momoh. O.
A twin explosion rocked an APC rally on Thursday at the Rumuwoji Playground in Port Harcourt, the capital of Rivers State, injuring no less than three people.
According to reports, all of the injured, including two ladies, were taken urgently to the hospital for treatment.
As of the time of filing this report, it was unclear what caused the explosion, but it was learnt that there had been a fight over access to the field involving young people from the Rumuji village, the Igboukwu field's proprietors, and APC officials.
According to reports, the youths stopped the party from conducting the protest at the field in Port Harcourt's well-known Mile One neighborhood.
It was also discovered that the youths had blocked and locked the field's entrance gate, preventing the party from entering.
According to a local who asked to remain anonymous, "The explosion came with a huge noise, and some people were injured." Before the gathering, party officials and local youths got into a fight over access to the rally's location.
According to an anonymous resident, "The explosion came with a loud bang and some persons were injured. The party officials had altercation with the youths of the community over access to the venue of the rally before the explosion occurred," the source said.
Darlington Nwauju, the APC's publicity secretary, acknowledged the occurrence and called it "unfortunate," When Iringe-Koko, the police spokeperson was called, she said she was going to get back.
More details to come…
0
1