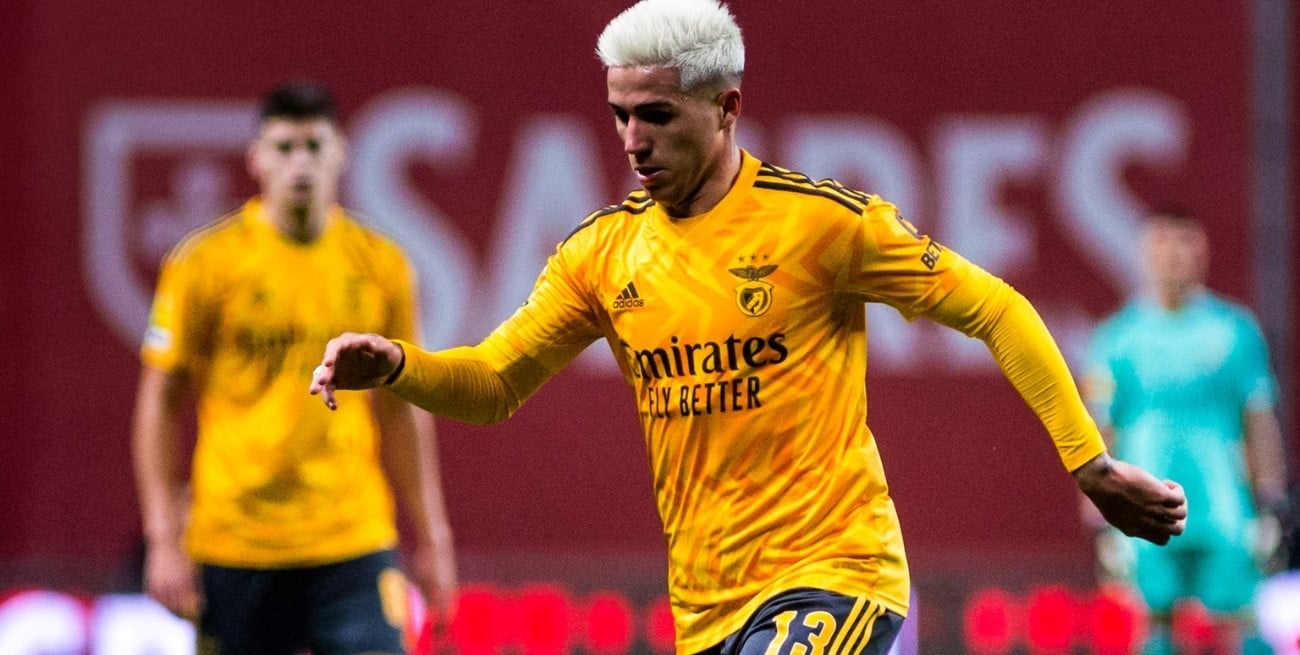 CHELSEA TO GO BACK IN FOR ENZO FERNDANDEZ AFTER HAVING FIRST BID REJECTED
Read Time:
1 Minute, 56 Second
Chelsea are reportedly expected to resume negotiation with Benfica in order to sign midfielder Enzo Fernandez.
According to reports in Portugal, Chelsea will try again to sign the midfielder after failing earlier this month when their offer fell short of Benfica's demands.
The west London club is preparing to enter into negotiations once more before the transfer window closes in an effort to secure the World Cup winner.
Chelsea saw a bid worth £112m – £6m more than his release clause – repelled as it was structured to be paid in three instalments totalling £37.3m each over three years.
However, Benfica were bullish in their stance despite Fernandez's very public attempts to leave the Portuguese club.
In a statement they issued at the end of December, Benfica insisted that Fernandez would stay with them through the 2022–23 season.
Roger Schmidt, the head coach, had called the west London club's pursuit of Fernandez "disrespectful," citing the clause in his contract as the only practical way they could sign him.
"We do not want to sell Enzo. Not me, not the president, nobody,' Schmidt said.
"We know, everyone knows, he has a clause in his contract and if the player wants to leave and someone comes and pays the clause, of course we cannot work against that. Then maybe we will lose the player.
"There is a club who wants our player. They know we don't want to sell the player. They tried to get the player on their side and they know that they can only get this player when they pay the clause.
"So it is a very clear situation. What the club who wants to buy Enzo is doing is disrespectful against all of us, against Benfica and I cannot accept it.
"To make the player crazy, pretend they can pay the clause and then want to negotiate, this is not what I understand about a good relationship between clubs who maybe want to discuss a player. So that's what I can say about the whole topic of Enzo."
Were Chelsea to land Fernandez, it would take their spending well above the £300m mark for this month alone.
They have already added Mykhailo Mudryk, Benoit Badiashile, Noni Madueke, Andrey Santos and Joao Felix (on loan) to a squad that currently sits 10th in the Premier League.