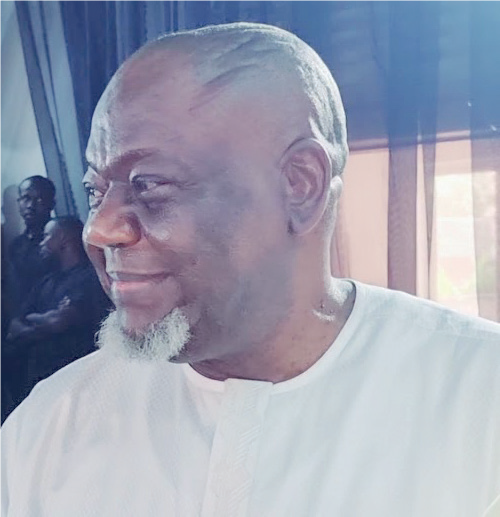 WELL-KNOWN LAGOS AUTO DEALER LANRE SHITTU IS DEAD
Read Time:
1 Minute, 41 Second
By Adeniyi Onaara 
Olanrewaju Rasak Shittu, a renowned vehicle trader and socialite in Nigeria, has died.
A source close to the family confirmed his death to our correspondent.
"Ina lilahi wa inna ilehi rojihun. May Allah forgive his (Lanre Shittu) sins & short comings. May He grant him aljannat firdaus and give his family & friends the fortitude to bear the loss 🙏 Odun a jina si ra o🙏," he wrote.
To say Lanre did well for himself would be stating the obvious. He was Africa's leading Mack truck dealer and holds the sole franchise for Mack brand vehicles in Nigeria.
He was also Nigeria's exclusive distributor of Sany Heavy Duty Equipment and Yutong Buses, as well as a certified dealer of KIA, NISSAN, and Jinbei Buses, to name a few.
Furthermore, he is a major supplier of genuine Replacement Parts to Nigerian vehicle retailers.
But it hasn't been all roses for the wealthy guy, who has been plagued by controversies. Lanre was kidnapped in November 2000 by operatives claiming to be from the US Drug Enforcement Agency, who allegedly worked with the National Drug Law Enforcement Agency to kidnap him.
He was arrested and charged with money laundering in a US court.
Following his kidnapping, his wife and children were forced to abandon their home in Surulere, Lagos. Supposedly, a civil complaint was ongoing at the Federal High Court in Abuja over an effort by the Federal Government, led by former President Olusegun Obasanjo, to extradite him to America to answer to the alleged money laundering charge.
Although his extradition was an obvious violation of the Nigeria-US extradition treaty, there were rumours that the government of the day was aware of the 'kidnapping.'
Lanre was later released after it was determined that the District Court of New York lacked jurisdiction to hear the case since both countries had broken the extradition treaty that they promised to be binding on them.
He was 65 at the time.
May his spirit find peace.
Details to follow…