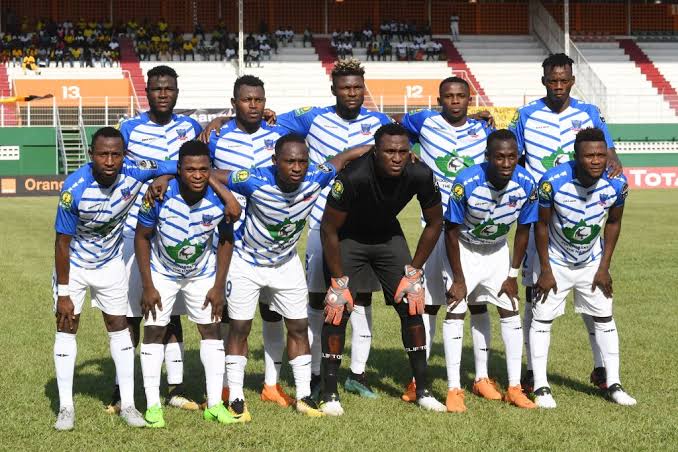 LOBI STARS FINED ₦2M FOR KICK-OFF DELAY AS IORFA GETS FINAL WARNING
Read Time:
2 Minute, 10 Second
Pantami Stadium placed under watch
Lobi Stars FC has been fined a total of ₦2million for infractions of the Framework and Rules of the Nigeria Premier Football League (NPFL) following incidents that led to late kickoff of their MatchDay 10 fixture in Gombe against Doma United
The Club's Executive Vice Chairman, Dominic Iorfa was also issued a stern warning for his role in the disruption of the start of the game.
The Interim Management Committee (IMC) in a Summary Jurisdiction signed by Davidson Owumi, the Head of Operations, also expressed displeasure at the unsporting conduct of fans of the host team, Doma United during the said fixture.
He said some of the match Officials have been summoned for in-house administrative procedure with a view to determining their actions on the day, before and during the match.
Lobi Stars were charged for breaches of Rule B13.26, C1.1, and C 9.
The charge read, "You are in breach of Rule B13.26 of the Frameworks and Rules of the Nigeria Premier football League, in that on Sunday 26th of March 2023, in the course of Match Day 10 Fixture: Doma United FC vs. Lobi Stars FC, your Vice-Chairman, Mr. Dominic Iorfa, caused disturbances and disruptions that delayed the kick-off for the match".
Iorfa was also found to be complicit in acts capable of bringing the game to disrepute in breach of Rule C1.1
Lobi was also found in breach of Rule C.9 for failing to "control your officials and ensure their proper conduct which resulted in the disruption of Match Day proceedings".
The Club was consequently fined ₦1.5million for disturbances and disruptions caused by their team that led to delayed kickoff.
Another fine of ₦500,000 was imposed on Lobi Stars for "failing to control and ensure the proper conduct of your official(s)".
The club has been ordered to pay the fine within 14 working days. Lobi must communicate it's acceptance of the decision in writing within 48 hours or elect to appear before a panel.
In the matter of Doma United, the IMC noted that "all stakeholders, including fans and supporters, are expected to act in the best interest of the game and comply with the principles of fair play, sportsmanship, as well as the rules and regulations governing the League, at all times".
Consequently, Doma United were warned that a repeat of such conduct would lead to sanctions on their home ground, the Pantami Stadium.