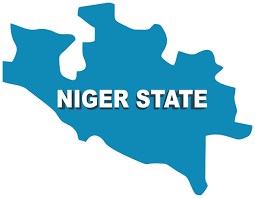 NIGER: 24 PEOPLE CONFIRMED DEAD IN AUTO CRASH
Read Time:
1 Minute, 1 Second
24 People have been confirmed dead in an automobile accident which happened on Monday night in Niger State's Lavun Local Government Area.
There were 87 people traveling in the vehicle, which was traveling from Zaria to Lagos.
The accident happened in Etsu woro village, according to Kumar Tsukwan, sector commander of the Niger State Sector of the Federal Road Safety Corps, who made this known in a copy of the first accident report and made it available to our correspondent.
"Twenty-four passengers travelling from Zaria to Lagos died in an auto crash involving a truck carrying 87 people at Etsu woro village in Lavun local government area of Niger state.
According to him, the accident along Bida-Mokwa Road happened about 10:10 p.m. and was a single-accident.
In addition to 45 people who were hurt and sent to the hospital for treatment, Tsukwan reported that 17 men, 4 women, and 4 children perished in the single Sino truck tragedy.
He added that the bodies had already been placed in the mortuary.
"The victims were evacuated from the site of the accident to the general hospital in Kutigi for medical attention while the corpse was deposited at the mortuary in Kutigi ".
0
0
The Lagos State Government Education Board, has announced a new rescheduled screening test date for students who were absent and...