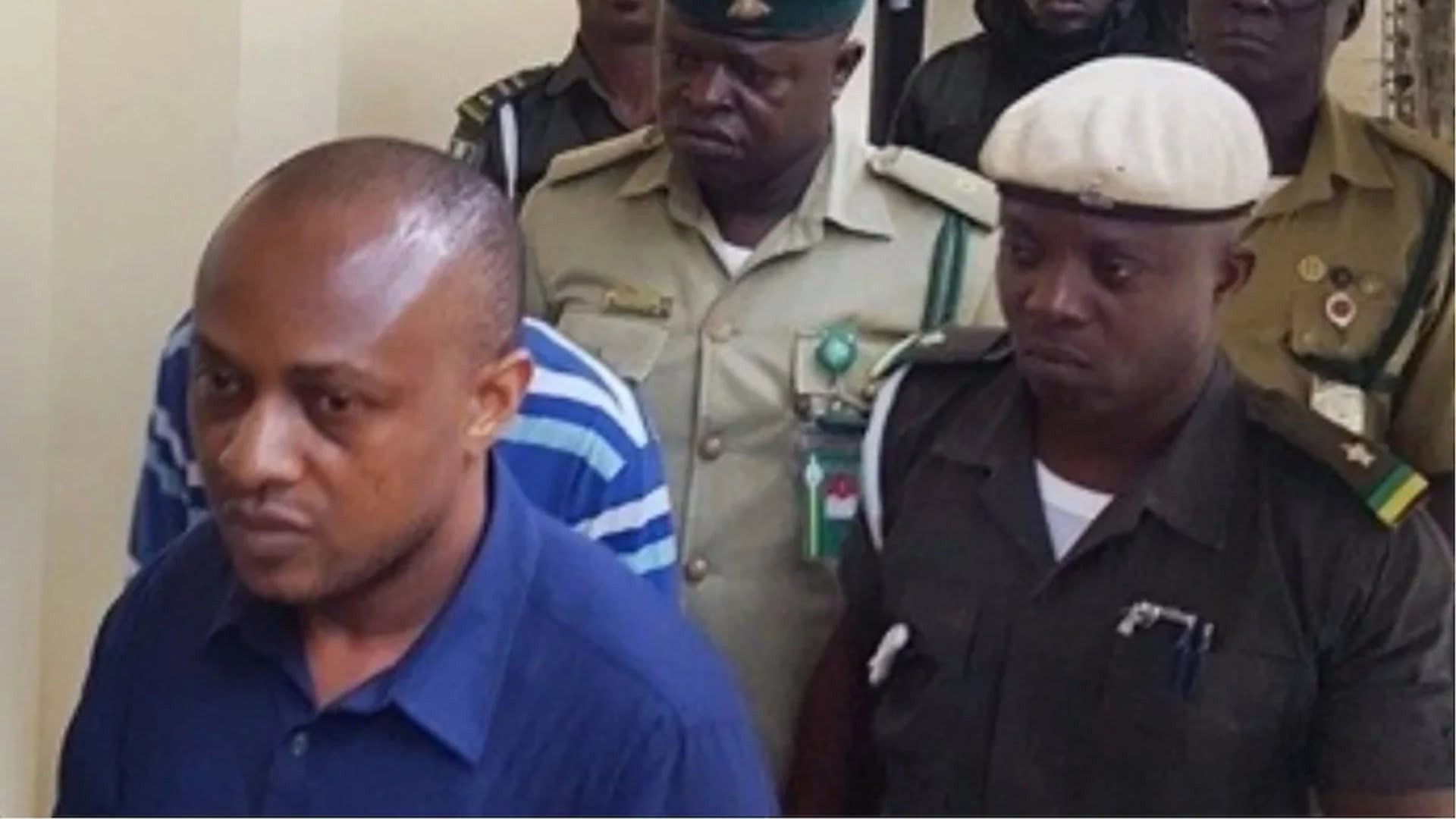 CRIME: DEFENSE COUNSEL'S ABSENCE STALLS EVANS' TRIAL
Read Time:
2 Minute, 22 Second
By Aishat Momoh. O.
Due to the absence of the first defense counsel, Justice Sonaike of the Lagos State High Court postponed the case of the condemned "billionaire kidnapper," Chukwudumeme Onwuamadike, until May 17.
It was previously stated that the Lagos State Government had re-arrested Evans, Joseph Emeka, Victor Aduba, and Okapara Linus before Justice Ibironke Harrison of the Lagos State High Court, Tafawa Balewa Square (TBS).
After one of the defendants' case files was given to Justice Harrison after Justice Akintoye retired from the court, the case is beginning over (de novo).
Justice Sherifat Sonaike, also of the Lagos State High Court, Tafawa Balewa Square, received the other case papers. (TBS).
The defendants are accused of kidnapping Chief James Uduji and demanding a $1.2 million ransom. They will be prosecuted on five counts of conspiracy, kidnapping, and attempted murder.
They are accused of committing the offenses on September 7, 2015, at 7th Avenue in Festac Town, Lagos, along with other people still at large.
The defendants were also charged with attempted murder for reportedly shooting Uduji, Donatus Nwoye, striking him in the hand, and shooting Mr. Jeremey Okezie twice, striking him in the hand and head.
At the resumption of proceedings, M.A Olateju, announced his appearance for prosecution, L. Onyejiaka for the second defendant, P.O Ogundele third defendant and O. Egbobo for the fourth defendant.
According to the fourth defense counsel, Egbobo, at the last proceeding, the court directed that the proof of evidence be transferred to them.
Justice Sonaike said, "When a matter is de novo, it does not mean we start the whole process again. For Criminal matters you already have your evidence, the state also has theirs. We do not have to start serving unlike when the court is sitting for the first time.
She also stated that the case will have to be adjourned seeing that the first defense counsel is absent.
The kidnap kingpin was arrested on June 10, 2017.
Evans was in 2018 arraigned before Justice Hakeem Oshodi of an Ikeja High Court for kidnapping the Managing Director of Maydon Pharmaceuticals Ltd, Donatus Dunu on February 14, 2017, and collecting 223,000 Euros as ransom from his family
Justice Oshodi, on February 25, 2022, found Evans and two others guilty of kidnapping.
The judge sentenced Evans to life imprisonment.
Evans was also arraigned for kidnapping before Justice Oluwatoyin Taiwo of Igbosere High Court, before the judge was transferred to the Ikeja division.
He and his co-defendant Victor Aduba were accused of conspiring and kidnapping Sylvanus Ahanonu Hafia at about 5:30pm on June 23, 2014, at Kara Street, Amuwo Odofin in Lagos and were alleged to have captured and detained Hafia and demanded a ransom of $2million.
Justice Taiwo on September 19, 2022, sentenced the duo to 21 years imprisonment for kidnapping Hafia.