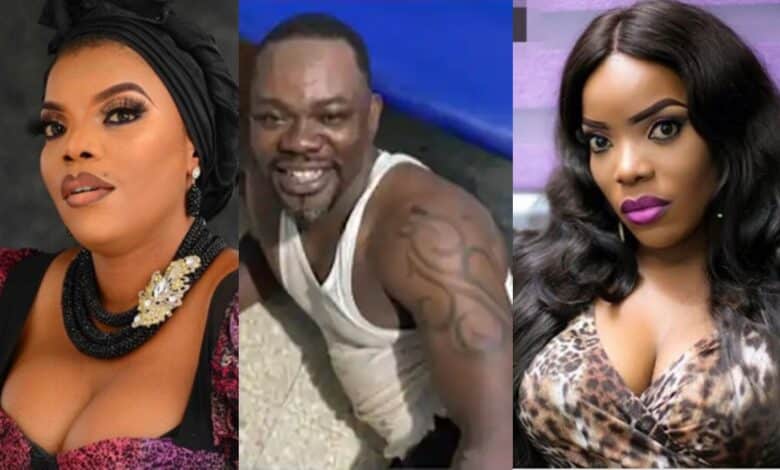 LIBERIAN POLICE CONFIRMS DETENTION OF EMPRESS NJAMAH'S EX- BOYFRIEND, AFTER COMPLAINT FILED BY OVER 20 WOMEN
Read Time:
2 Minute, 11 Second
By Adeniyi Onaara
Other people who might have been victims of Davies have been invited by the police to come forward and file reports.
The Liberian police have verified the arrest of Nicholas Jack Davies, the ex-boyfriend of Nigerian actress Empress Njamah.
Several months ago, Davies was charged with extortion and leaking private videos of Njamah. The police commander in Liberia revealed that Davies is a well-known con artist who targets wealthy women in particular, seduces them into love relationships, and manipulates them to steal their money during a news conference.
He declared, "Notorious conman Nicholas Jack Davis has been charged with crimes and has been repeatedly detained by the Liberian National Police. Fortunately, he returned to the community after bail and carried out the same actions he was previously charged with.
"There have been several complaints against the 39-year-old, of which the suspect has victimized over twenty females. As a result, he is involved in absconding with their personal belongings and expensive materials.
We started a robot search after receiving a recent complaint about him, and he was apprehended in Miami Beach while attempting to victimize additional girls. Prior evidence indicates that the suspect committed the same behavior on an actress in Nigeria.Before committing the crime against the actress, he was in the nation for almost 70 months.
We can tell the public that all victims will receive justice, and anyone with additional information is encouraged to go to the Liberian Police Station and file a complaint to make sure the culprit is not allowed to escape punishment without repercussions.
Recall that Empress Njamah had earlier accused Davies, also known as George Wade in Nigeria, of seizing control of her social media account, assaulting her physically, and producing intimate films.
She alleged that he had entered her life pretending to be a romantic partner during a vulnerable time when she was mourning the death of her best friend, Ada Ameh.
The police acknowledged at the press conference that Davies had engaged in comparable actions against other women who had filed complaints. This emphasizes Davies' pattern of behavior in picking out and victimizing numerous women through dishonest tactics.
Davies was located and detained in Liberia as a result of complaints from 20 Liberian women who said Davies had defrauded them and taken their property. He was allegedly in the middle of preparing a new con to target a victim when he was caught.
There may be more people who have been the subject of Davies' fraudulent actions, thus the police have invited any possible victims of his to come forward and file reports.