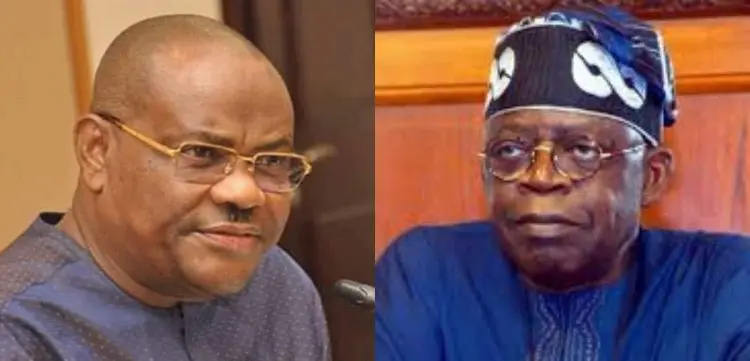 WIKE CONFIRMS TINUBU WILL UNVEIL RIVERS STATE FLYOVER, COURT PROJECTS
Read Time:
1 Minute, 23 Second
The President-elect Asiwaju Bola Ahmed Tinubu is set to unveil the Rumuola-Rumuokwuta Flyover and Magistrates Court, two just concluded major projects in Port Harcourt by the Rivers State Government.
This was disclosed by Rivers State Governor Nyesom Wike said this on Wednesday while inspecting the projects. He mentioned that Tinubu would be a special guest in Rivers State during an official two-day visit on May 3rd and 4th.
The Rivers governor said, "We are expecting the President-elect 3rd and 4th of next month to commission the 12th flyover and the Magistrates Court building.
"We had invited presidential candidates of other parties like Labour, NNPP (New Nigeria Peoples Party). They all came and commissioned projects, and we did say to him (President-elect) that after the elections we are going to invite him to commission projects too.
"Rivers people will attest that we have given our best and we thank God and give Him the glory that it has turned out this way. We are extremely happy and we can beat our chests, go home satisfied that we have not disappointed our people."
On activities to mark the inauguration of the incoming Rivers Government, Wike hinted several projects including the Intelligence Centre in Rumueprikom, remodelled Prof. Kesley Harrison and Dental and Maxillofacial hospitals among others have been lined up for the inauguration.
"Remember when the IGP (Inspector General of Police) came last time to commission the Intelligence Centre (Port Harcourt), we did promise him that we are going to build another Intelligence Centre. As I speak to you now, that centre is ready. Some other projects are the Kesley Harrison hospital", he emphasised.