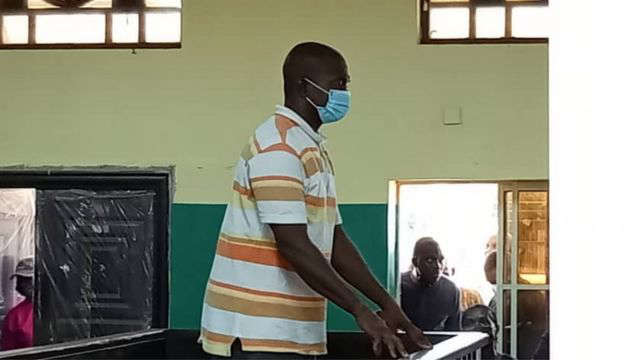 BAMISE: AGAIN, DEFENSE COUNSEL'S ABSENCE STALLS ANDREW NICE'S MURDER TRIAL
By Aishat Momoh. O.
The trial of Andrew Nice Ominikoron, the driver, of a Bus Rapid Transit (BRT), who allegedly raped and murdered a 22-year-old fashion designer, Oluwabamise Ayanwola, could not continue on Wednesday owing to the absence of his lawyer,  Mr. Abayomi Omotubora.
At the resumed hearing of the case before Justice Sherifat Sonaike of the Lagos High Court, sitting at Tafawa Balewa Square, Mr. Olateju Popo announced his appearance for the state and informed the court that the defendant's counsel, Abayomi Omotubora was unavoidably absent while mentioning that the matter was for continuation and cross-examination of the defendant.
When asked if he contacted the defense counsel to find out why he was not in court he said, "I want to believe that the learned DPP has reached out to him."
After listening to the Prosecution, Justice Sonaike adjourned to 16th May, 2023, for the continuation of the trial as earlier scheduled.
0
0
The Coalition of Oodua Self-Determination Groups has backed President Bola Tinubu on the removal of fuel subsidy saying it was...