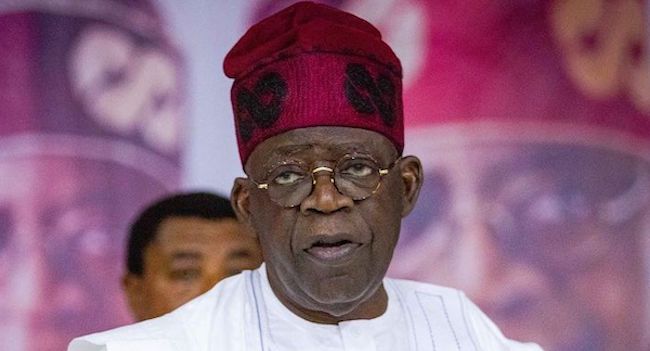 JUST IN: TRIBUNAL DISMISSES ANOTHER PETITION AGAINST TINUBU, APC, OTHERS
Read Time:
1 Minute, 17 Second
The appeal filed by the Action Peoples Party (APP) disputing the proclamation of Bola Tinubu of the All Progressives Congress (APC) as the winner of the February 25 presidential election has been rejected by the five-member panel of the Presidential Election Appeal Court (PEPC) led by Justice Haruna Tsammani.
Since the court started meeting on Monday, two of these petitions have been dismissed; the first was filed by the Action Alliance (AA), which is led by Adekunle Rufai Omoaje.
Wednesday's proceedings got underway with APP's attorney, Obed Agu, informing the court that his client had filed a motion on notice dated March 9, 2023, asking for the petition to be withdrawn.
According to Agu, the motion was submitted in accordance with Section 29(1)(2)(3)(4) of the petition's timetable for elections. The Independent National Electoral Commission (INEC), Tinubu, and the APC were named as respondents to the petition.
Obed continued by asking the court to allow the petitioner permission to withdraw its CA/PEPC/02/2023 petition and to require that the petition be dismissed when it is withdrawn.
Wole Olanipekun (SAN) for Tinubu, Lateef Fagbemi (SAN) for the APC, and Abubakar Mahmoud (SAN) for INEC, the respondents' attorneys, did not raise any objections to the petitioner's motion to withdraw.
Ruling on the application, Justice  Tsammani said: "Having considered the application and response of the respondents, we are satisfied that there was no collision on the part of the respondents, the petition numbered, CA/PEPC/02/2023 is hereby dismissed, having been withdrawn."
1
0
The Lagos State Government Education Board, has announced a new rescheduled screening test date for students who were absent and...