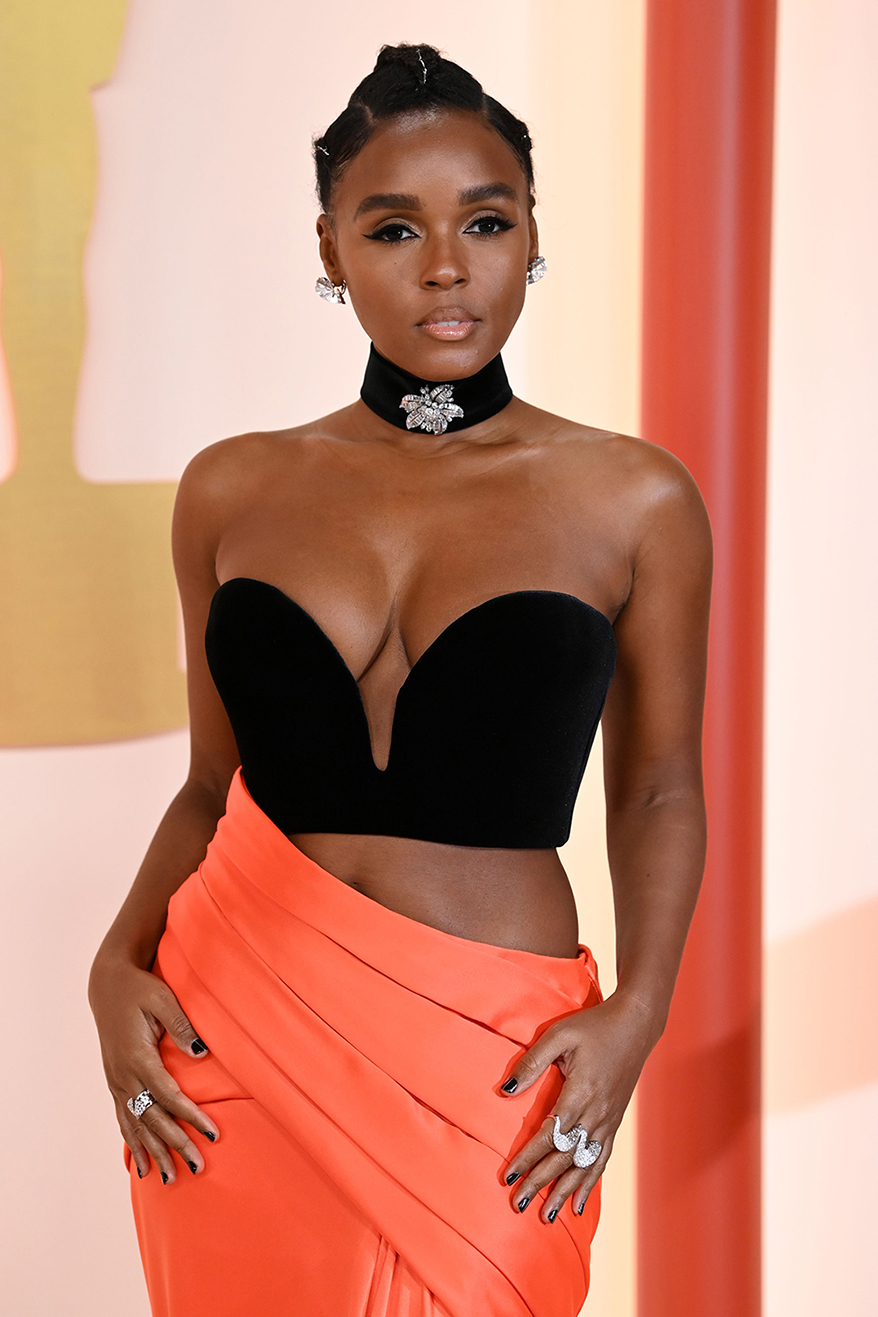 JANELLE MONÁE REVEALS HER FITNESS SECRET
Read Time:
2 Minute, 3 Second
By Adeniyi Onaara 
How Janelle Monáe maintains her shape is surprisingly easy to explain.
Janelle Monáe has been making news lately for her body, which has been gaining more notice since she changed up her style. She recently released a teaser video for her upcoming single, "Lipstick Lover," in which she can be seen singing and playing the guitar before emerging from a pool while wearing a wet white t-shirt. The disturbing video created a lot of talk and has been trending on Twitter.
Monáe is no stranger to the limelight; she has made a name for herself as an actress and musician with a distinctive aesthetic and point of view.
She has released critically acclaimed albums like Dirty Computer and has starred in films like Moonlight and Hidden Figures. With her upcoming single and rumored album, as well as her fashion choices and unapologetic attitude, it's clear that Janelle Monáe is not afraid to continue pushing boundaries and making a name for herself in the entertainment industry.
Many people are interested in finding out how Monáe got her toned body. She recently admitted that her secret is as easy as Jamaican food and sex. Additionally, she has been grabbing attention on the red carpet, most recently at the Met Gala where she made a statement with her attire.
In homage to the evening's "Karl Lagerfeld: A Line of Beauty" theme, she wore a gigantic tweed coat and button-up dress, which she then dramatically unbuttoned to expose a skin-baring two-piece ensemble underneath.
It's been a while since Janelle Monáe has released an album. Thankfully, the singer has still been able to satisfy fans with a few singles.
Since her last album, she has also released the singles "Stronger" and "Say My Name (Hell You Talmbout)." Additionally, she contributed to the Lady & The Tramp soundtrack with her song, "That's Enough." Earlier this year, fans finally got more music from Monaé.
In February, she released her latest single, "Float," after a two-year break. While Monae showcases her vocal skills in the song, she also incorporates hip-hop elements. It was a bit of a switch-up in style for her, but "Float" is a catchy tune that's likely to get stuck in your head. The new single, "Lipstick Lover," is set to be released this week. Are you excited about the new music from Monáe? Let us know in the comments!