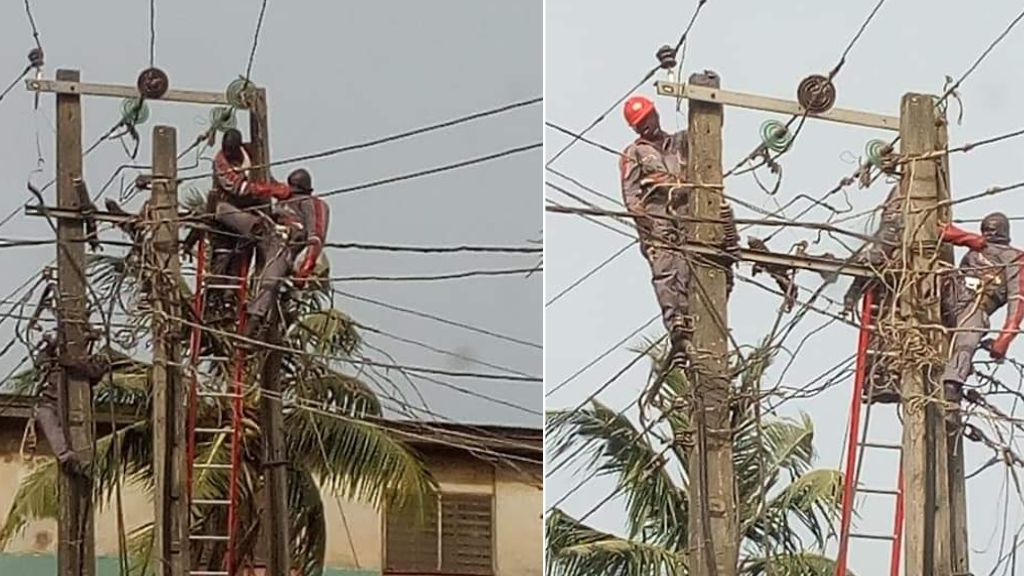 TWO EKO ELECTRIC STAFF ELECTROCUTED TO DEATH
Two staff of Eko Electricity Distribution Company (EKEDC) have been electrocuted to death in the Obalande area of Lagos Island.
The Lagos State Police Command Public Relations Officer, Benjamin Hundeyin confirmed the development.
He said the case was reported to the Lion Building Division of the command on Saturday at 5.55 p.m. by another member of staff of the EKEDC from Lagos Island.
He further said that the EKEDC worker reported that on Saturday, one of his colleagues, simply identified as Umaru, 51 years old, got electrocuted while digging to locate a faulty transformer cable at the P&T Obalende area.
"In the process, another colleague named Sunday Awaruwa, 48 years old, who tried to rescue the victim, was also electrocuted.
Based on the report, detectives visited and photographed the scene, rescued the victims and rushed them to the Lagos Island General Hospital, where they were confirmed dead by the doctor on duty.
"Their remains were deposited at the IDH Morgue, Yaba for autopsy. Meanwhile, investigation is in progress," he said.
(NAN)
1
0
The Lagos State Government Education Board, has announced a new rescheduled screening test date for students who were absent and...