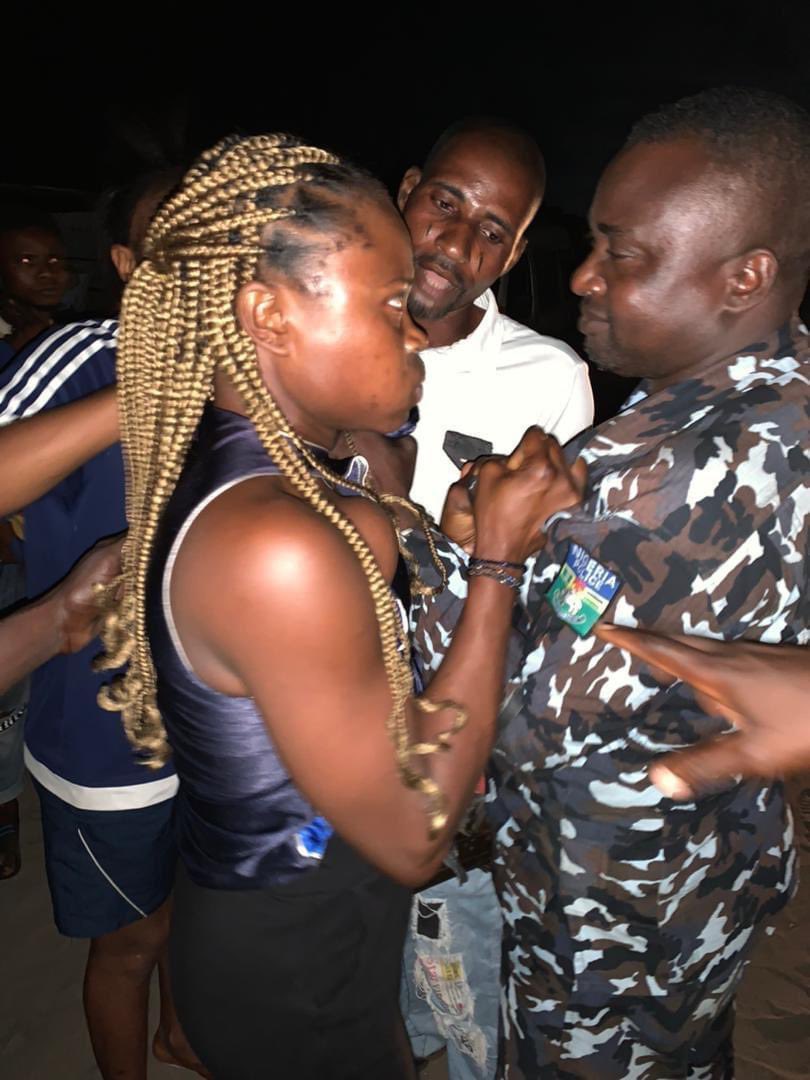 ALLEGED ASSAULT: LAW FIRM TAKES UP BRIOLUWA'S CASE
Read Time:
1 Minute, 48 Second
A law firm in Lagos has announced that it's taking up the case of Olufunmilayo Brioluwa, who was arrested and arraigned before the Magistrate court, on a two count charge for allegedly assaulting a Police Officer Ogombi in Ajah.
This was mentioned in a statement signed by Inibehe Effiong on Tuesday.
It was noted that after Brioluwa briefed the counsels on what transpired, the firm had volunteered to take up the case on pro bono.
The statement reads, "Our law firm has taken up the case Ms. Olufunmilayo Brioluwa, pro bono. She was arrested on 14th May, 2023 and arraigned before the Magistrate Court, Eti-Osa the following day on a two count charge for allegedly assaulting a police officer at Ogombo in Ajah, Lagos.
The public statement made by the Lagos State Police Public Relations Officer, SP Ben Hundeyin, does not reflect the true account of events in this case. We will speak to the true facts of the case in court.
We urge the police to exercise restraint in the matter.
We visited Brioluwa in Kirikiri custodial centre on 25th May, 2023. She briefed us extensively on what transpired. We equally appeared for her in court on Tuesday, June 6 when the case came up a second time. Sadly, the Nigerian Correctional Service failed to produce her in court.
Ms. Brioluwa is a young and economically disadvantaged citizen. She has no influential person to speak for her.
Her present travails is one that most oppressed Nigerians who have been confronted with state apparatus over a disagreement with a fellow citizen can relate to.
On our part, we will afford her legal representation in line with her fundamental right to a fair trial as provided by Section 36 of the 1999 Constitution.
However, spirited members of the public who are minded to assist her can reach out to us. She needs help urgently.
We are afraid that she may spend over a month in custody without being able to perfect her bail. She was admitted to bail by the court but could not perfect it due to lack of resources.
The case has been further adjourned to Tuesday, 13th June, 2023."