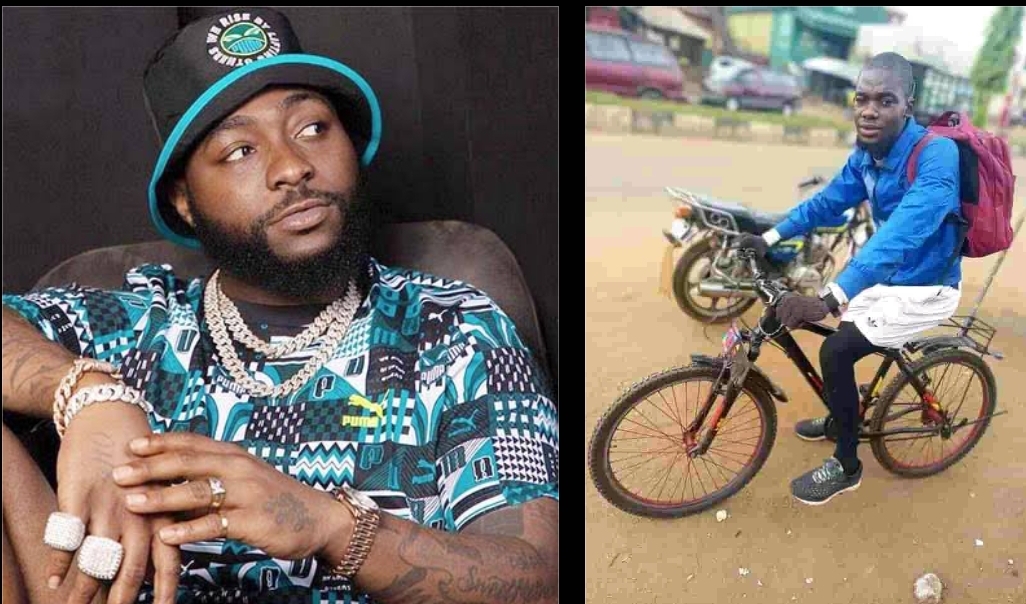 TURN AROUND, I'M NOT HOME – DAVIDO TELLS FAN RIDING BICYCLE FROM BENUE TO MEET HIM
Read Time:
1 Minute, 6 Second
Popular Afrobeats star, David Adeleke a.k.a. Davido; has warned one of his fans who has embarked on a bicycle ride from Benue to meet the superstar in Lagos, to turn back as he is not at home presently.
The fan, @emmiwuks on Twitter, real name not known, embarked on the bicycle journey on Thursday, 8th August.
Emmiwuks who commenced the journey from an undisclosed location in Benue State has so updated details of his journey on his Twitter handle.
He has ridden through Oturkpo (Benue), Ankpa and Okene (Kogi), Auchi (Edo); in a journey that has already taken him eight days.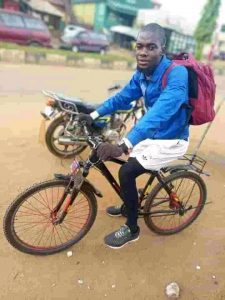 In a twist, on Thursday, after being tagged by another Twitter user @ssbmuzik, Davido reacted by tweeting "Turn around I'm not home".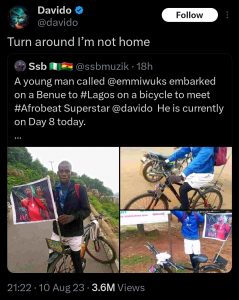 The reaction has now generated a myriad of responses on social media with many followers of the star supporting his decision not to entertain Emmiwuks.
@datchuguy: Davido took the "Unavailable " too seriously
@EtuboLion: At least tell Israel to make Amala for him before he rides his keke back home.
@NappyBlaze: Someone came all the way from Benue to Lagos to see you and you sent him back. Wetin man do man abeg? 💀
@OnsideMessi: Even we for Benue tell am make him no go anywhere na time to harvest yam be this, he dey dodge Farm work
1
0
...appeals to Labour over unauthorised shutdown during industrial action To enhance power transmission reliability in the country, the Federal Minister...