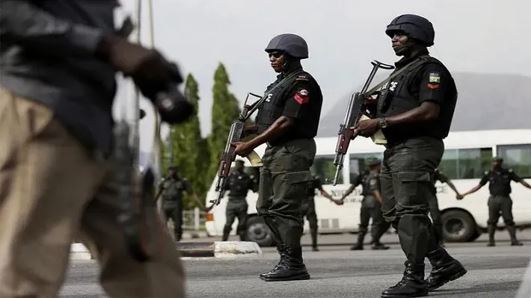 WAR AGAINST CRIME: POLICE PARADES 22-YEAR-OLD FOR ALLEGED DEFILEMENT, 16 OTHERS IN OSOGBO
Mustapha Adewale, 22, has been brought before the Osun State Police Command for allegedly defiling a three-year-old girl at the garage in the Olode area of Ifetedo.
Additionally, sixteen other people were paraded by the police for various offenses they had committed throughout the state.
The suspects are 17 years old.
They were put on trial for a variety of offenses, including robbery, kidnapping, ritual killing, and illegal possession of weapons.
Mustapha Olawale, 22, one of the suspects, is accused of defiling a three-year-old girl at Garage-Olode in Ifetedo.
Following the conclusion of their investigation, the police promised to bring the other suspects who had confessed to the crime to court.
The police also freed two people who had been threatened with death by kidnappers if they did not pay a ransom of three million naira.
A locally built pistol with live ammunition, a motorcycle, a car, cutlasses, and other items were found on the suspects.
0
0
President Bola Tinubu, on Tuesday implored the Heads of National Drug Law Enforcement Agencies in Africa to renew the fight...