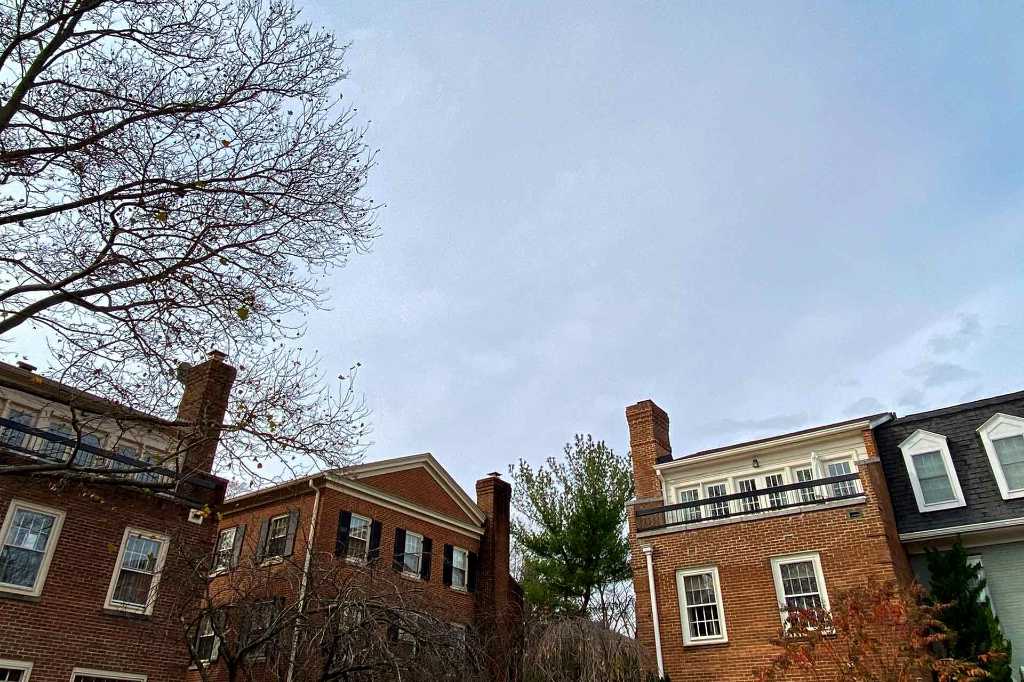 BONGO FAMILY STASHED CASH IN DC PROPERTY
Read Time:
3 Minute, 30 Second
The Bongo family has dominated Gabon for more than 50 years, and for almost as long, they have been charged with stealing the wealth of their country. Authorities in France and the U.S. have looked into large sums of money, luxury vehicles, and expensive residences over the years, as they may have been acquired with the proceeds of corruption.
Reporters have now learned that the Bongos and their inner circle, which includes a judge who has played a key role in helping the family maintain power, have bought at least seven properties in and around the U.S. capital, a place whose real estate has long drawn African dictators.
All of the Bongos' houses in the Washington, D.C., region were paid for in full.
In the United States, real estate professionals are not required to inquire about all-cash transactions or to report questionable conduct to law enforcement, as is required by regulations intended to prevent the laundering of criminal monies. The Financial Action Task Force, a worldwide anti-money laundering body with a Paris headquarters, has repeatedly criticised this lack of duty and recognised it as a weakness in the U.S. financial system.
The Financial Crimes Enforcement Network of the Treasury Department has issued temporary orders in specific areas thought to be high-risk for money laundering in an apparent effort to close this gap.
In several counties in California, New York, Florida, and Texas in 2016, the government forced real estate title companies to record all-cash property purchases over a specific threshold. The most recent order, which was reissued earlier this month, mandates title companies in 12 major American regions to identify people who are funding cash property purchases through shell companies.
There is no Washington, D.C., on that list.
"If you go through a bank, there's actually some pretty good rules in place," said Gary Kalman, the director of Transparency International's U.S.office, referring to the due diligence requirements in place for financial institutions that process mortgage loans. But "if you make an all-cash purchase with an anonymous company outside of those 12 metropolitan areas, there's no rules whatsoever," said Kalman.
American officials are not unfamiliar with the Bongo family's penchant for money. Omar Bongo presented one of his daughters, Yamilee Bongo-Astier, with $1 million in shrink-wrapped $100 bills when he was president. According to a 2010 Senate report on illicit financial flows into the United States, the unemployed university student kept the stash in a bank safety deposit box and, when questioned, told bank employees that she expected additional funds from her father to buy a $2.2 million condo in New York City.
In accordance with the Senate investigation, Bongo-Astier was able to deposit sizable sums of her father's money into accounts at American banks, where she was frequently not identified as politically exposed, a label that may have prompted closer examination of the source of those monies. She also acknowledged that, at her father's request, she had purchased expensive cars for Gabonese officials in the United States.
Omar Bongo ruled oil-rich Gabon for more than 40 years until passing away in 2009, amassing a fortune that reportedly included at least 183 automobiles, 39 mansions in France, and 66 bank accounts. This amassing of riches that is only available to the president, his family, and their close friends is known as the "Bongo system" in the capital city of Libreville. The World Bank estimates that a third of Gabon's population is impoverished.
After his father passed away, the patriarch's son, funk artist Ali Bongo, whose record "A Brand New Man" had some popularity, was elected president.
Political opponents vigorously challenged Ali Bongo's election and re-election, and the case even reached the highest court, which is presided over by Marie-Madeleine Mborantsuo, the elder Bongo's former love interest.
The 65-year-old jurist, known as 3M, was the first president of the Constitutional Court of Gabon and has been crucial in guaranteeing the Bongos' rule's durability through numerous legal challenges to it. Her court presided over the disputed election results in 2009 and 2016 and supported the president in both instances.