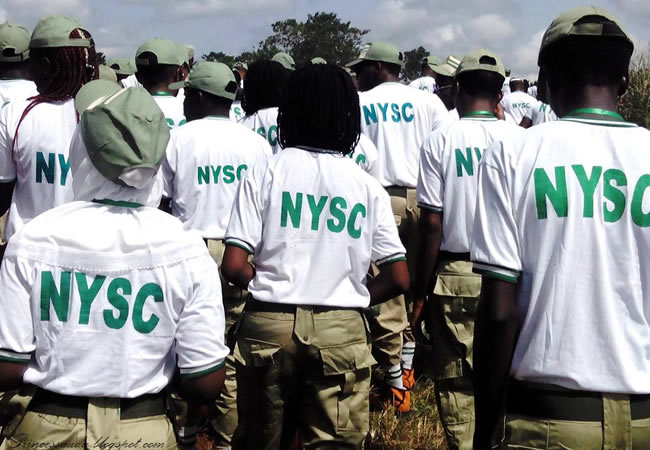 BANDITRY: QUIT POSTING CORPS MEMBERS TO SOKOTO, KEBBI, ZAMFARA – SANI WARNS NYSC
Read Time:
1 Minute, 22 Second
The National Youth Service Corps (NYSC) should stop posting corps members to certain states plagued by bandit attacks, according to Sani Shinkafi, a former chairman of the Committee on Prosecution of Bandits Related Offences.
Shinkafi's recommendation comes over two weeks after armed bandits abducted eight NYSC members along a highway in Zamfara State, later demanding N4 million in ransom for at least one of the victims.
"I'm calling on the leadership of NYSC to stop posting youth corps members to Sokoto, Kebbi, [and] even Zamfara," the one-time All Progressives Congress (APC) national chairmanship aspirant said Monday, during a live appearance on Channels Television's Sunrise Daily.
Shinkafi criticised Governor Dauda Lawal's refusal to engage in a "peace dialogue" with repentant bandits, arguing that the stance taken by the administration of Lawal's predecessor, Bello Matawalle, to dialogue with the terrorists was beneficial to securing the release of abductees in Zamfara.
"If this type of situation happens, we used to reach out to these repented bandits and these repented bandits would work with security agencies to either rescue them (victims) or collect them from their captors without paying any ransom," he said.
"But this administration — I am telling you, many people were killed, many people were kidnapped. More than 2,000 people were killed and kidnapped. No place in the 14 local governments of Zamfara is safe."
Lawal, a member of the Peoples Democratic Party (PDP) member, emerged victorious in the March 18 governorship election, defeating Matawalle who was running for a second term.
Matawalle was recently sworn in by President Bola Tinubu as the Minister of State for Defence.