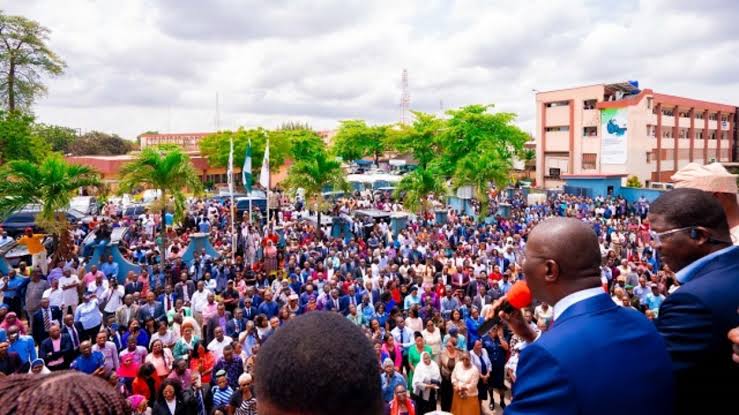 JUST IN: LAGOS STATE CIVIL SERVANTS OPT OUT OF NLC WARNING STRIKE
Read Time:
1 Minute, 23 Second
Civil servants employed by the Lagos State Government have announced their decision to abstain from the two-day warning strike organized by the Nigeria Labour Congress (NLC). This decision comes on the heels of the NLC's declaration of a nationwide two-day warning strike scheduled for Tuesday and Wednesday, with the possibility of an indefinite strike looming if the Federal Government fails to address the plight of the masses.
The Trade Union Congress (TUC) has also withdrawn its support for the impending warning strike. Notably, Lagos State civil servants, who are affiliated with the TUC, have chosen not to participate in the industrial action.
A statement released by the Association of Senior Civil Servants of Nigeria (ASCSN), Lagos State Branch, firmly advised its members against joining the strike slated for Tuesday, September 5, 2023. The statement, bearing the signature of Secretary Aladetan Abiodun, read:
"PROPOSED 2-DAY STRIKE"
This is to inform all members of the Association of Senior Civil Servants of Nigeria, Lagos State Branch, that all affiliates of TUC will not be embarking on any proposed strike slated for Tuesday, 5th September 2023.
We urge all our members to go about their normal business."
This development underscores the complex landscape of labour unrest in Nigeria and raises questions about the future course of action for both the NLC and the Federal Government in addressing the concerns of the workforce. The decision by Lagos State civil servants not to participate in the warning strike adds a new dimension to the ongoing labour dispute, leaving observers eager to see how the situation unfolds in the coming days.