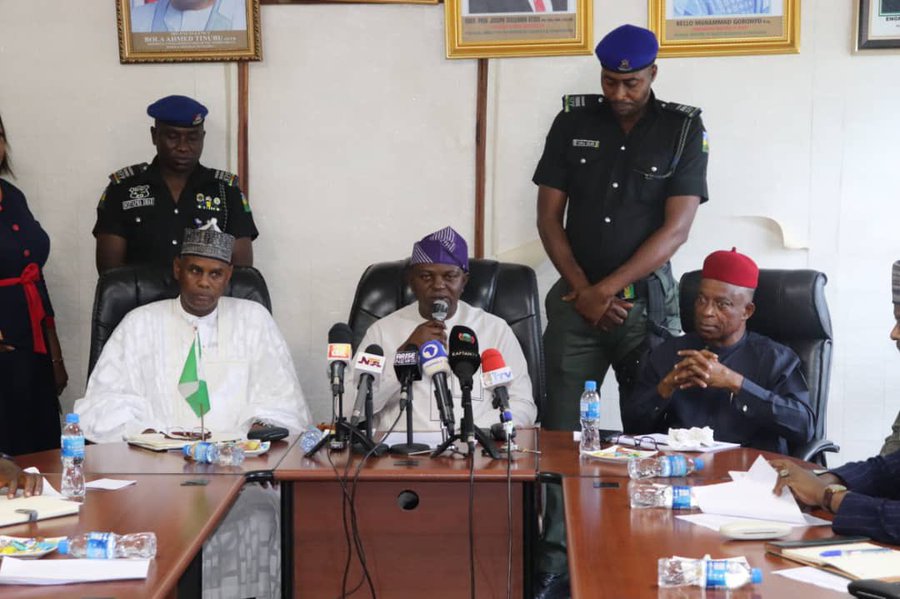 FG ASSURES NIGERIANS OF WATER, HYDROLOGICAL DATA ESSENTIAL FOR FOOD SECURITY
Read Time:
1 Minute, 43 Second
Engr. Prof. Joseph Terlumun Utsev, FNSE, FNICE, and FNIWE, the Hon. Minister of Water Resources and Sanitation, has emphasized President Bola Ahmed Tinubu's commitment to deliver on food security in his Renewed Hope Agenda through adequate water supply and the provision of up-to-date hydrological data bases for Nigeria.
This was disclosed on Tuesday, September 12, 2023, during his familiarization working visit to the Nigeria Hydrological Services Agency (NIHSA) Headquarters in Abuja with the Minister of State, Bello Muhammad Goronyo, Esq.
Prof. Utsev reiterated that maintaining the availability of water and hydrological data necessary for planning, carrying out, and managing water resources and related projects is crucial to attaining this agenda.
In order to lessen the negative effects of floods, which have rendered many Nigerians homeless and ruined agricultural products worth millions of naira, he also emphasized the crucial role the NIHSA plays in supplying hydrological data.
The Minister promised to keep a tight working relationship with NIHSA and recognized the agency's many difficulties, as described by Engr. Nze Clement, Director General.
He reaffirmed the value of following the NIHSA's forecasts in order to reduce the frequency of floods and protect the nation's significant infrastructure investments. He underlined his commitment to tackling these issues.
In his remarks, the Hon. Minister of State, Bello Muhammad Goronyo, Esq., expressed his gratitude for the visit and emphasised the need for NIHSA staff to receive appropriate training, work in a suitable environment, and enjoy improved welfare in order to ensure effective hydrological data provision for sustainable planning and design that will greatly benefit Nigerian farmers and various projects.
The agency's mandate, vision, mission, and accomplishments were discussed by the Director General, Engr. Nze Clement, who also welcomed the honourable ministers.
He emphasized the agency's difficulties and urged the ministers to step in so that NIHSA could carry out its primary objective.
The Honorable Ministers inspected the Data Bank, the Geographic Information System And Remote Sensing (GIS/RS), the Isotope Laboratory, the Modelling Centre & Monitoring for Environment and Security in Africa (MESA) facilities of the Agency.