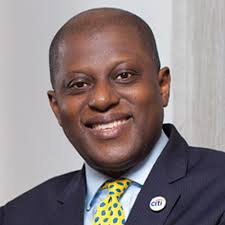 MEET DR. YEMI CARDOSO, THE NEW CBN GOVERNOR NOMINATED BY PRESIDENT TINUBU
Cardoso, a Lagosian, grew up and attended Corona School Ikoyi and St. Gregory's College in Lagos for his primary and secondary education, respectively.
He completed his undergraduate studies upon obtaining a bachelor's degree (B.Sc.) in managerial and administrative studies from Aston University in 1980. He later furthered his education at the Harvard Kennedy School of Government (HKS), earning a Master's degree in Public Administration in 2005 as a Mason Fellow.
In recognition of his outstanding achievements in the private and public sectors, Cardoso was granted a Doctorate in Business Administration (DBA) (honoris causa) by Aston University in 2017. He is also esteemed as a Fellow of the Chartered Institute of Stockbrokers.
His dedication to lifelong learning has garnered recognition from various educational institutions, including as:
•Trustee of the Harvard club of Nigeria from 2022 till present
•Trustee of the Harvard Kennedy School Nigeria Alumni from 2020 till present
•Board advisor of the Lagos Business School from 2019 till present
•Trustee of St. Augustine University from 2018 till present
•Global Alumni-elected Board member of Harvard Kennedy School from 2006 – 2010
0
0
Nigeria Premier Football League (NPFL) has sympathised with the Management of Sunshine Stars FC whose players and Officials were attacked...