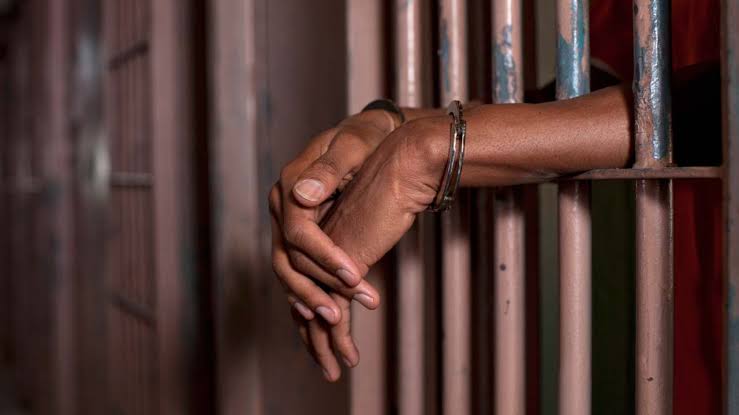 MAN KILLS GIRLFRIEND IN LAGOS, HAS FUN WITH CORPSE
Men of the Lagos State Police Command have arrested a 40-year-old man, Adetomiwa Adeyinka, in the Ahmadiyya Ijaiye area of Ojokoro, a suburb of Lagos.
Adeyinka was arrested on charges of strangling his girlfriend who had visited his house, and then engaging in necrophilic acts with her body.
On Monday, September 12; Adeyinka had approached the police with a fabricated story, claiming that his girlfriend, 36-year-old Chinonso Okomadu, who had visited him from Ikotun, had fallen seriously ill during her visit and was taken to a private hospital, where she was declared deceased.
However, during questioning, he admitted to strangling the woman and engaging in sexual acts with her corpse.
The Public Relations Officer (PRO) of the Lagos State Police Command, ASP Benjamin Hundeyin confirmed the incident. He stated that the case had been transferred to the State Criminal Investigation and Intelligence Department (SCID) and that the suspect would face charges in court once investigation is concluded.
Hundeyin emphasized that the case would be handled with utmost seriousness, and warned that criminals would not evade justice in the state.
1
0
...appeals to Labour over unauthorised shutdown during industrial action To enhance power transmission reliability in the country, the Federal Minister...