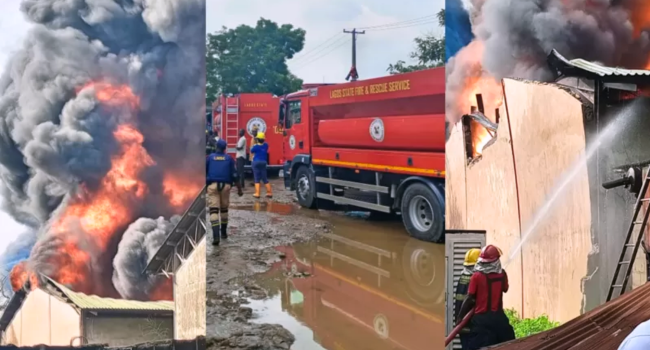 PLASTIC FACTORY GUTS FIRE IN LAGOS
In Lagos State, a portion of the Mega Plastics Company, a plastics business, has caught fire.
Early on Saturday morning, a fire completely destroyed the business, which is situated in Lagos's Mushin neighbourhood near the Ilupeju Bypass.
Fire stations from Ilupeju, Bolade, and Alausa responded right away after getting the emergency warning at 07:30, according to a statement from the director of the Lagos State Fire and Rescue Service, Adeseye Margaret.
As the fire was being put out, she said that the petrochemical company's plant and storage areas were impacted.
The statement also stated that as of the time of this report, no injuries or fatalities had been reported.
0
0
The Governorship Candidate of the New Nigeria People's Party (NNPP), Hon. Uche Ben Odunzeh, in the just concluded governorship election...