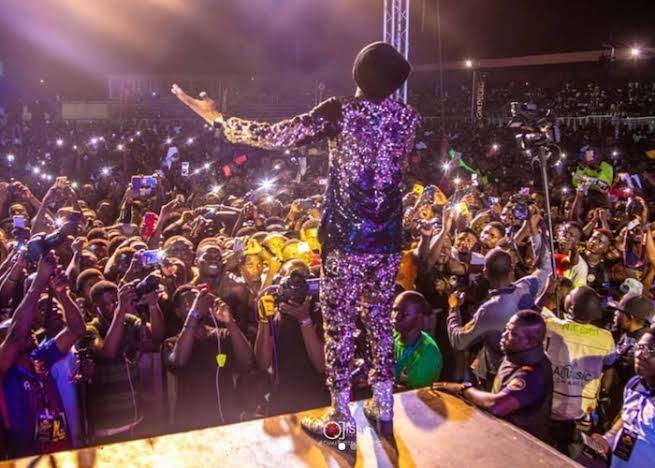 MUSIC, ADDICTION AND MENTAL HEALTH ISSUES AMONG NIGERIAN YOUTHS
Read Time:
2 Minute, 29 Second
By Zaynab Raji-Ellams
It is depressing to witness more and more young people dealing with addiction and mental health issues. This write-up was meant to draw attention to the pressing need for a planned national response to this disaster. We can better appreciate the seriousness of the situation and underline the urgent need for prompt action by taking a look at how songs that depict agony and mental breakdown impact young people.
Acknowledging the Damaged State: There has been a discernible rise in the number of young people who are struggling with addiction and mental health issues in recent years. This depressing pattern implies a young population. Acknowledging the issue's existence is the first step towards finding a solution.
The effectiveness of relevant lyrics serves as an ominous barometer of the magnitude of this calamity. Many young individuals find consolation in these songs, which portray suffering and mental collapse. This similarity suggests deep acquaintance with these subjects, necessitating immediate thought. The emphasis is placed on the idea that teens nowadays are actively looking for ways to express their emotional pain.
Understanding the Addiction and Medical Crisis: The enormous popularity of songs with sombre themes has pointed to a serious problem with addiction and health care nationwide. If our young people are seeking consolation in these kinds of expressions, they urgently require direction, assistance, and access to appropriate mental health and addiction resources.
The Crisis Must Be Solved Through a Multifaceted Approach: To resolve this situation, a comprehensive strategy is required. This plan involves many key players, including the government, schools, hospitals, families, and communities. Together, we can design and put into practice policies that emphasise early identification, prevention, and simple access to the right care.
Improving these systems: Investment in robust mental health support networks is essential. There must be more counselling services offered in schools and universities, and educators and parents need to be taught to recognise the early indicators of mental health issues in children. It's crucial to get rid of the stigma that's frequently associated with getting therapy if we want to further encourage young people to do so.
Improving Addiction Rehabilitation Programmes: In addition, it is crucial to improve addiction rehabilitation programmes that are adapted to the needs of young people. In order to do this, networks of community support must be strengthened, access to professional treatment facilities must be expanded, and initiatives for recovering addicts must incorporate mental health care.
Due to the widespread usage of songs that appeal to young people and express anguish and mental collapse, there is a national medical and addiction epidemic. Our joint recognition of this problem and the execution of a comprehensive solution to it can enhance the future of our young people. Everyone has a responsibility to prioritise the wellbeing and happiness of our young people and provide them with every advantage necessary for success.
Zaynab Raji-Ellams is University Lecturer based in Kano, Nigeria