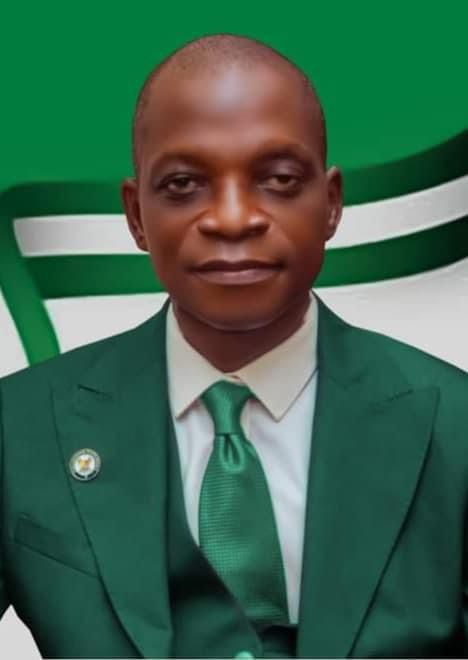 DEMISE OF OUR TUTOR-GENERAL A BIG LOSS – LAGOS EDUCATION COMMISSIONER MOURNS FATAI LAWAL
Read Time:
1 Minute, 54 Second
The Commissioner for Basic and Secondary Education in Lagos State Mr. Jamiu Tolani Alli-Balogun has expressed shock over the sudden death of the Tutor-General Education District 5 Mr Fatai Idowu Lawal, which occurred on Wednesday 25th October, 2023.
The tragic event befell not only the family, but also the Ministry of Basic and Secondary Education, its agencies, and especially the staff and students of Education District 5.
Mr Alli-Balogun, accompanied by the Permanent Secretary Ministry of Basic and Secondary Education and Tutors-General Permanent Secretaries from all Education Districts and Directors, paid a condolence visit to the family to express his condolences on the tragic incident.
In his condolence delivered to the family, the Commissioner described the decease as a productive and quality teacher; a great asset to Lagos State and an exemplary education administrator.
He further stated that the late Mr Lawal was appointed as a Tutor General/ Permanent Secretary by Mr. Babajide Olusola Sanwo-Olu, the Governor of Lagos State in July, 2023 and noted that it is unfortunate that as the State commenced reaping the benefits of his creative ideas and impressive approach to work, death took him away.
According to him, 'the few months of Mr. Lawal's tenure as Tutor-General/Permanent Secretary, he was nothing but exceptional with his unalloyed dedication and efforts geared towards setting the best standard in Education District V'. He further stated that though his tenure was short, it was indeed an honour for him and the entire management of the Ministry to work with Mr. Lawal and will surely miss him.
Mr Alli-Balogun enjoined the family, friends and colleagues of the late Fatai Lawal to accept the unfortunate news and pray for the family to be able to bear the pains of the loss. He further advised the deceased wife and children to take consolation in the Islamic religion doctrine about death which expressly stated the obvious; surely from Him we have come and to Him we shall all return
The Commissioner was accompanied by the Permanent Secretary Ministry of Basic and Secondary Education Mr. Abayomi Abolaji, Tutors General/ Permanent Secretaries; Mr Bashir Adebowale, Mrs Amudat Anike Adekanye, Dr, Idowu Olufunke Oyetola and Dr. Sherifat Adejoke Yusuf from Education Districts I, II, III and VI respectfully.