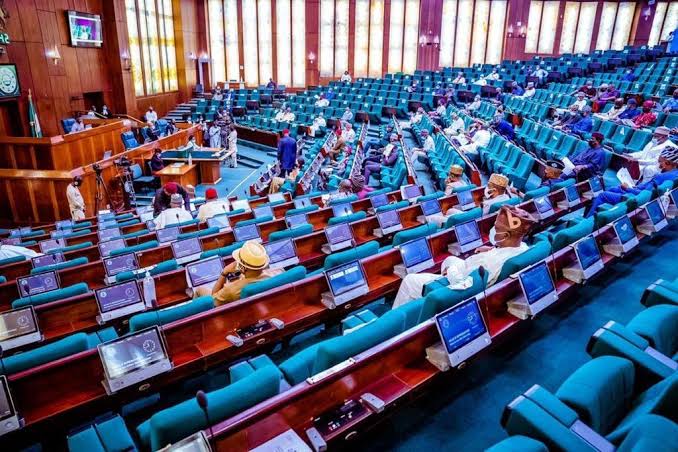 REPS LAUD IG'S DIRECTIVE ON COMPULSORY TREATMENT OF GUNSHOT VICTIMS
Read Time:
2 Minute, 1 Second
The House of Representatives has backed the recent directive issued by the Inspector-General of Police, Kayode Egbetokun, approving compulsorily treatment of gunshot victims without police report.
In an internal memo dated October 25, 2023, the IG directed his men to enforce compliance with the Compulsory Treatment and Care for Victims of Gunshot Act of 2017,
Worthy of note in the memo signed by the IGP's Principal Staff Officer, CSP Olatunji Disu, is the directive to the various police formations and commands to "make the law a subject of lecture" in order to adequately inform hospitals and other medical facilities on the position of the law.
In a statement jointly signed by House Committees Chairmen on Police Affairs and Media/Public Affairs, Makki Yalleman and Akin Rotimi, respectively, the Green Chamber noted that the "Issues around compliance with the Compulsory Treatment and Care for Victims of Gunshot Act recently became a subject of public discourse following the death of Ms Greatness Olorunfemi, a brilliant Nigerian who was victim of a one-chance robbery in Abuja on Tuesday, September 26, 2023.
"A petition was laid before the House in respect of this incident during plenary on Tuesday, October 10, 2023, by Chris Nkwonta representing Ukwa East/West Federal Constituency of Abia State. The matter is now before the House Committee on Public Petitions.
"To be clear, the House maintains that the professional calling of physicians, nurses, and emergency care personnel, as well as dictates of extant laws of the Federal Republic of Nigeria, prescribes that every Nigerian brought to any hospital deserves the duty of care, stabilisation, and dignity, regardless of the condition they are brought in, or the apparent cause of the distress or trauma.
"The House therefore views this development from the Nigeria Police Force as timely and commendable considering rising complaints by Nigerians about hospitals that decline prompt treatment of victims of gunshot incidents, robberies, and even vehicular accidents who do not present police reports.
"The Inspector General of Police' action offers relief that value is placed on the life of every citizen and restores confidence in our hospitals.
"The House urges the Nigeria Police and the Nigeria Medical Association to follow through on this commitment to strict compliance with the Act and prosecute offenders who contravene the same. We also call on the Media and relevant agencies of the Executive Arm of Government to give wide publicity to this matter."