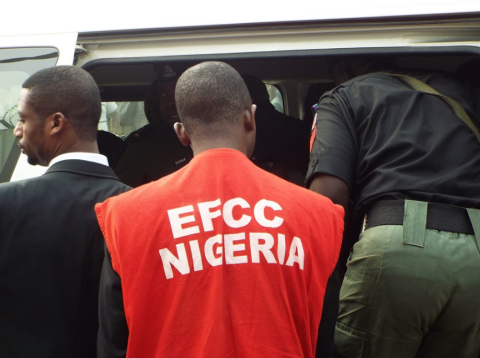 NAUS CONDEMNS EFCC'S ARREST OF OAU STUDENTS
Read Time:
1 Minute, 35 Second
The National Association Of University Students, on Wednesday, condemned the arrest of the students of Obafemi Awolowo University, Ile-Ife, Osun State, by the Economic Financial Crime Commission, on Tuesday night.
In a statement signed by its National Director of Security and Safety, Eruobami Ayobami; Deputy National President, Babalola Daniel; and the Vice Chairman of NAUS in the state, Akinyemi Hammed, the students' leadership faults the process and actions of the commission, saying, "It is important that as student leaders, the security and safety of our students is paramount to us and the actions of the EFCC are synonymous with an action of a gang of thieves and burglars."
The anti-graft agency reportedly arrested over 70 students of the institution, while multiple sources in Ile-Ife confirmed to our correspondent on Wednesday morning that the officials, around 2 a.m., stormed the Fine Touch and Superb hostels in Oduduwa Estate, Ile-Ife, broke into rooms, and arrested the students.
Reasons for the arrest have not been confirmed as of press time, but the Students' Union President, Abass Ojo, said the union had details of "72 students picked up from the hostel with phones and cars taken away."
A former union official, Joy Abiola, told our correspondent that the students were beaten.
"The EFCC officials came between 1:40 a.m. and 4:00 a.m. Only students stay in those hostels," Joy said, adding, "How can you arrest people for owning iPhones, laptops, and cars?"
NAUS, however, called on President Bola Tinubu to probe the action of the commission and vowed to stage a protest if a resolution is not reached.
"We call on the Attorney General of the Federation, Lateef Fagbemi and the President of the Federal Republic of Nigeria to look into the excess of the Commission as we will not hesitate to hit the streets if there is no solution," the union added.