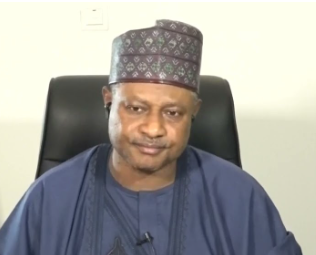 KADUNA RELEASES PENSION BENEFICIARIES LIST, BEGINS VERIFICATION
Read Time:
1 Minute, 56 Second
The Kaduna State Pension Bureau has released the list of 1,051 beneficiaries for both the defined benefits scheme and contributory pension scheme.
The list contained 873 names of beneficiaries that have been shortlisted for the payment of gratuity and death benefits under the defined benefits schemes for both local governments, state retirees and families of the deceased.
The state governor, Uba Sani, had approved the release of 3.1 billion naira to the state pension bureau for the payment of accrued pension and gratuity.
Meanwhile, it has commenced verification payment of gratuity and death benefits of the beneficiaries, according to the Executive Secretary, Prof. Salamatu Isah.
Isah allayed the fears of the beneficiaries that no single file would be missed during the verification exercise.
She assured the beneficiaries that the payment principle was about "first in, first served while adding that "delay in sighting names on the list for verification payment exercise did not amount to missing of file in the actual sense of it."
Addressing a press conference on Thursday, the Executive Secretary also disclosed that the verification payment team from the bureau would move to the three senatorial zones of the state as part of the processes of final payment of benefits to the beneficiaries.
She said, "In the last two weeks,  we all heard the State governor, Uba Sani, allocating N3.1 billion to the State Pension Bureau for payment of gratuity and death benefits for pensioners and the families of the deceased in the State.
"And out of that amount, N2.6 billion is allocated to payment of retirees in the old scheme, while N100 million is allocated to retirees in the ministries.
"So for this list, we are coming out with the list of 1051 people for both retirees and death cases.  For example,
"The total number of local government retirees we are going to pay is 542 beneficiaries, while in the State old scheme, we are paying a total of 231 beneficiaries. So that gives a total of 773 beneficiaries.
"For the new scheme which we allocated N500 million,  we are paying 178 beneficiaries. You will realise that the N500 million will not be as much as we have in the old scheme of N2.6 billion. So this is what we have. The list has already been circulated."