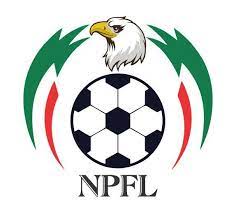 NPFL: FOURTEEN REFEREES, ASST. REFEREES SUSPENDED FOR POOR OFFICIATING
Read Time:
1 Minute, 10 Second
Fourteen referees and assistant referees have been suspended by the Nigeria Football Federation Refereeing Development Committee/Unit due to subpar match officiating during the current 2023–24 Nigeria Premier Football League season.
This was made known in a letter issued by the committee to the NPFL Chief Operating Officer on Monday Nov. 6, 2023.
According to the letter, 'sequel to the poor performances of Referees/Assistant Referees in a number of NPFL matches, the Committee is obliged to step down the specifically affected match officials in the line of decision in such instant cases until when the appropriate technical evaluation of such decisions are determined to be either right or wrong.'
The committee also urged the NPFL to provide video footage of the matches to help with the proper evaluation of decisions and performances of the officials.
The affected matches and officials include:
Ref Bawa Buhari – Niger Tornadoes vs Rivers United (Matchday 2)
Ref Chukwuka Jahlove and Asst, Ref Akinwale Tomiwa – Niger Tornadoes vs Bayelsa United (MD 4)
Asst. Ref II – Zachariah Nde – Sporting Lagos vs Toardadoes (MD 5)
Ref. Saeed AbdulAziz and Asst. Ref. Jimmy Aimugborie – Gombe United vs Plateau United (MD 5)
Ref. Brown Ebenezer and Asst. Ref. Atuwho Morrisson – Kwara Utd vs Sporting Lagos (MD 6)
All 4 Officials – Sunshine vs Abia Warriors (MD 6)
Ref Imamu Malik U. and Asst. Ref. Sunday Azi – Bendel Insurance vs Remo Stars (MD 7)
1
0
The Federal Inland Revenue Service (FIRS) has waived accumulated penalties and interests on outstanding tax liabilities. The decision was contained...