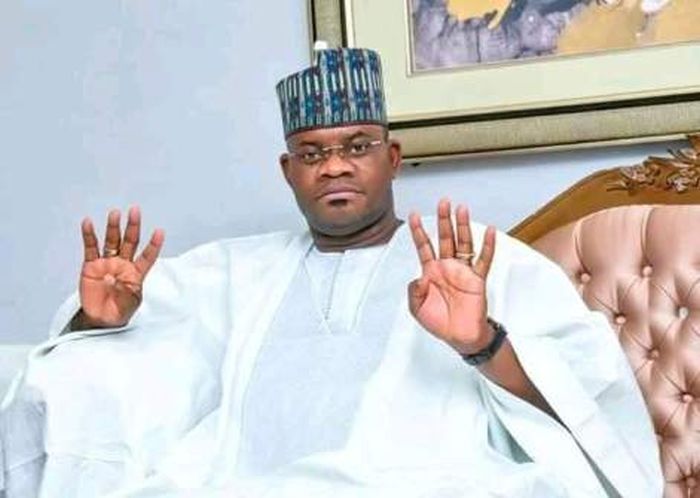 OFF-SEASON GUBER: I'M LEAVING KOGI BETTER THAN I MET IT — BELLO
Read Time:
1 Minute, 13 Second
Kogi State Governor, Yahaya Bello, has said that he would be leaving the state better than he met it.
Speaking moments after casting his ballot at his Agaza country home in Okene on Saturday, Bello also gave the INEC, security agencies, and voters pass marks for ensuring peaceful conduct at the election.
He said, "You have seen for yourself how peaceful we have been conducting ourselves since voting started, that shows that the adverse Security image being peddled by the outside world is a creation of the media and a figment of the imagination of those who do not want anything good in our state."
He added, "The new direction administration I headed has decimated all security challenges which were the order of the day before we came on board, right now there is nothing like Boko Haram in the state, and people can now sleep with their eyes closed.
"I am not a violent person, all the elections I have been involved in have been contested up to the Supreme Court and each time, I have been victorious."
He expressed confidence that his successor would build on the solid foundations he had laid in the last eight years.
He urged the people to keep on exhibiting the highest point of orderliness adding, "On arriving at the polling unit, queue up, wait for your turn, cast your vote and ensure that your vote is counted and leave the rest to those in charge."
0
0
The Federal Inland Revenue Service (FIRS) has waived accumulated penalties and interests on outstanding tax liabilities. The decision was contained...