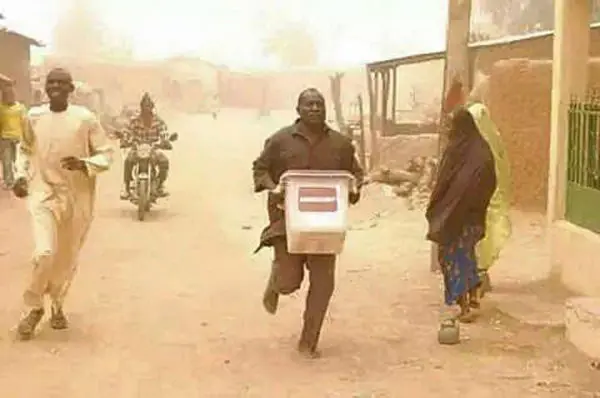 OFF-SEASON POLLS: SUSPECTED BALLOT BOX SNATCHER GUNNED DOWN IN KOGI
A suspected ballot box snatcher looking to disrupt the voting process in the Anyigba local government area of Kogi State was shot dead on Saturday.
The name and the political party the victim was working for were yet to be ascertained as at the time of filing this report.
Also, it was not yet clear whether the political thug was gunned down by the security agents or miscreants.
The Transition Monitoring Group (TMG) revealed this on its X account Saturday morning.
"An alleged leading political party thug was gunned down in Anyigba LGA, Kogi State in an attempt to disrupt the election by snatching the ballot box," TMG wrote.
Like Kogi, governorship elections are being held in Imo and Bayelsa states.
1
0
The Federal Inland Revenue Service (FIRS) has waived accumulated penalties and interests on outstanding tax liabilities. The decision was contained...